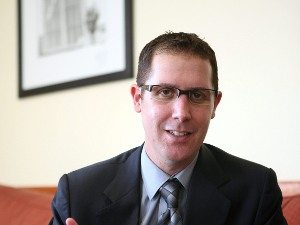 [miningmx.com] – THE importance of Bokoni Platinum Mines to Anglo American Platinum's (Amplats') empowerment points would figure highly in discussions regarding the potential sale of its 49% stake in the venture.
So said – or implied – Atlatsa Resources chief commercial officer, Joel Kesler, who added that the joint venture partners remained committed to building a 240,000 ounce a year platinum operation at a cost of $100m by 2019.
Atlatsa Resources, a Toronto-listed firm, owns the controlling interest in Bokoni Mines which is situated in the northern part of the Bushveld. Atlatsa, or Anooraq Resources as it was then known, was an important element of Anglo American's empowerment drive in those first heady years after the promulgation of the MPRDA.
About five years later, however, on July 21, Anglo American said that its platinum subsidiary was considering exiting the joint venture. By way of explanation, Amplats CEO, Chris Griffith, added his company was probably not the best partner for Atlatsa.
The plan to sell the investment in Bokoni was in terms of Amplats' rationalisation of its portfolio in which its Rustenburg mines and the Pandora joint venture with Lonmin have also been put on the block.
Kesler's exact words today were: "No decision has been taken on this yet [the exit] so Atlatsa will engage with Amplats and the DMR [Department of Mineral Resources] especially in light of the recognition by all parties that Atlatsa was a cornerstone BEE transaction for Amplats' purposes".
The implication of Kesler's words is that Amplats won't find it easy to walk away from Bokoni Mines. Certainly, this isn't going to be a clean sale.
The South African government has publicly stated that it will not recognise the once-empowered, always-empowered principle.
In other words, Amplats runs the risk of losing its empowerment points if it sells its stake in Bokoni Mines, unless it sells the stake to another BEE company … Like much in the interpretation of South Africa's BEE legislation, it isn't clear.
Quitting Bokoni Mines will certainly prove an expensive exercise for Amplats both in executive time and also because Amplats twice recapitalised the company and is now exiting before it returns on investment.
For example, the $100m expansion – which will double Bokoni's output – turns on financial assistance from Amplats which will have to be unpicked, painstakingly one imagines.
On the other hand, will Bokoni ever stack up for Amplats? Atlatsa posted a deepening in its interim loss of C$24.8m today from C$17.9m registered in the interim period of the previous financial year.
Quarter-on-quarter, Atlatsa improved its performance, increasing mining flexibility and enjoying a better price received by dint of the rand/dollar exchange rate. The mill is virtually operating at capacity, thanks to production from a surface mine – yet Amplats must feel the mine will never justify its capital-hungry appetite.
Michael Kavanagh, an analyst with Noah Capital, said the decision to quit Atlatsa was one of expedience.
"Bokoni has been a complete headache for Anglo. They have put a bucket-load into the company but now Cutifani has said to hell with it,' Kavanagh said.
Mark Cutifani, Anglo American CEO, acknowledged in June that the process now was to "get everyone comfortable with what we're doing' in terms of the restructuring, Atlatsa Resources included.
This must be true, especially for Atlatsa, because it didn't see this coming.
Harold Motaung, CEO of Atlatsa, said only several months ago: "We don't think restructuring Amplats is looking at will affect Bokoni. Our relationship with Atlatsa is workable and practical'.
Not workable enough it seems.