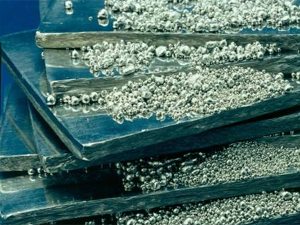 [miningmx.com] – THE supply deficit in the platinum market would widen in 2014 to 885,000 ounces, an increase of 27% over 2013, according to the inaugural World Platinum Investment Council (WPIC) annual review published today.
The deficit, the third time in succession that demand exceeded refined platinum supply, was largely down to lower supply as South African producers endured a five-and-a-half month strike over wages.
From a national perspective, South Africa produced from mining activities 31% less platinum in 2014, equal to 2.99 million oz compared to 4.36 million oz in 2013.
However, total global supply year-on-year was only 9% lower owing to higher output from North America, an increase in platinum from recycling, and the ability of South African miners to supply into contracts from their inventories during the strike.
On the demand side, there was a 5% increase in automotive demand whilst jewellery demand was 4% higher year-on-year.
Investment demand for platinum fell heavily as there was no repeat of the spectacular offtake of platinum-backed ETFs that were launched in South Africa during 2013.
Beresford Clarke, head of research and MD at SFA (Oxford), the independent organisation that conducted the research on behalf of the WPIC, said South African supply would not return to 2013 levels.
"Essentially, the bottom line is that some companies are still in ramp up," said Clarke. "There are still challenges in getting mine production fully up to previous levels and we will probably see some announcements early next year," he said.
Impala Platinum said it would unveil the findings of a strategic review of its assets in February at its results announcement.
The view regarding Lonmin is that it has deferred restructuring to the latest possible moment, perhaps fearing a return to the industrial action of 2012/13 in the event of job losses, analysts have said.
Once estimated to be touching 5 million oz by Reuters GFMS, above ground platinum stocks were estimated by WPIC to be at 2.56 million oz by end-2014, a near halving of the 4.14 million oz reported in 2012.
Clarke said the build-up was partly a function of the financial and economic crisis of 2009 with the situation ameliorated by the launch in 2013 of the Absa Capital's NewGold Platinum Debentures which absorbed some one million oz of platinum metal.
WIPC would provide forward-looking views on the platinum market in February at its next update. It was not the policy of the organisation to provide forecasts on the platinum price, it said.