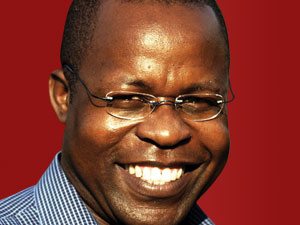 [miningmx.com] – Lonmin will fight back publicly early next year against its critics over the events that took place at Marikana in 2012 once the Farlam Commission report is delivered to President Jacob Zuma.
That's according to Lonmin chairman Brian Beamish writing in his maiden annual review for the year to end-September which was released late on Monday evening.
Beamish said Lonmin had been unable to answer "a number of unfair allegations' because of the group's commitment "not to speak out about Farlam-related issues or comment on the commission, so as not to do anything to undermine the process.'
He added that Lonmin intended to "engage publicly on some of these issues and to provide a balanced perspective of events and circumstances that is currently missing, particularly from media reports.'
Beamish also said Lonmin was "considering its options' about allegations on the group's tax position made by the Alternative Information Development Centre (AIDC).
He commented, "we were also subject to inaccurate and mischievous allegations this year about our historic tax position. These allegations, made by AIDC in South Africa, were wholly false and the company made this very clear publicly. "
A key reason Lonmin is keen to deal publicly with the Farlam Commission issues is made clear in the "Risks and Uncertainties' section of the 2014 annual report which states there has been "an overall increase in the level of risk' in the area of regulatory requirements.
The report added, "alongside these legal and regulatory obligations and, equally critical, are our social responsibility obligations by which we earn our social licence to operate in the communities that host our operations.'
The report said the Farlam findings and recommendations are due to be presented to President Zuma in March next year and added, "the extent to which these proceedings impact our social licence to operate and other potential impacts on our business will only become clear once the Commission's report is released by the State.'
In his review of operations CEO Ben Magara said he expected platinum metal in concentrate production to be around 750,000oz in financial 2015 with platinum sales estimated at around 730,000oz "after re-stocking the pipeline.'
He said capital expenditure for 2015 had been reduced to $250m from the previous guidance of around $400m and added, "taking into account cost savings, productivity initiatives, increased production profile for 2015 and the increase in wages, we anticipate the unit cost of production to be around R10,800 per PGM (platinum group metal) ounce.
"For the medium term we expect to maintain sales of around 750,000 platinum ounces. This will be supported by capital expenditure of between $250m and $350m per annum.
"We will continue to manage a balance between capital investment and maintaining a sound balance sheet."
"Consequently, capital spend in any year will be subject to prevailing market conditions. Despite the significant inflationary pressures we face, we would expect to contain increases in unit costs to below wage inflation.'