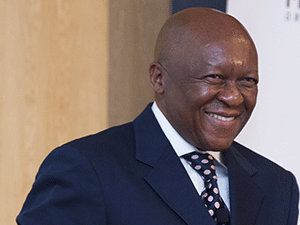 [miningmx.com] – INVESTORS were unmoved by advances in Royal Bafokeng Platinum's (RBPlat) cost-saving strategy bringing a one third improvement in the share price since the beginning of October to a halt.
Shares in the platinum producer were down 4% despite a reduction in capital expenditure by 22% in the third quarter compared to third quarter spend of the previous financial year. Stay in business capital was 48% lower whilst expansionary capex at its R10bn Styldrift Phase 1 project was also lower as planned.
RBPlat said on August 4 that it would slow expenditure on Styldrift in an effort to protect the company's balance sheet amid depressed platinum prices which it said would persist for the "foreseeable future".
The project, which is slated to double RBPlat's production to 600,000 ounces of platinum group metals (PGMs), was about 55.8% complete by end-June and had absorbed some R4.8bn in capital.
Something has to give or we perish," said Steve Phiri, CEO of RBPlat at the firm's interim presentation in August. "We have to act on the market or it will take action on us. The continued ramp up [of Styldrift I] would be untenable; it would place cash generation at BRPM at risk if we were to continue blindly," he said.
The announcement led to a 34% decline in RBPlat share price which had already been under pressure from about June when it was trading at R53/share. The stock was currently trading at R29,70 valuing the company at R6bn.
Third quarter production was 83,000 ounces (4E), a 3% improvement year-on-year and ahead of the expectations of UBS which said in a note earlier today that the market would be "pleased" with the improved figures following a disappointing interim result.
RBPlat reported a headline loss per share of 60.4 cents in for the first half of its financial year which compares to a profit of 116 cents in the corresponding period of the previous financial year.
However, UBS analyst, Kane Slutzkin said RBPlat had better prospects than its peers.
"We are attracted to its longer term fundamentals versus peers; namely, its focus on shallow Merensky; mining flexibility; competitive cost curve positioning; organic, higher margin growth potential (Styldrift); and sound labour relations," he said.