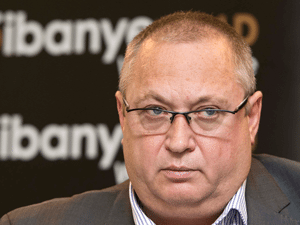 [miningmx.com] – SIBANYE Gold said it remained committed to completing two platinum acquisitions despite the decline in platinum group metal (PGM) prices since the deals were announced in September and October.
On September 9, the gold company announced a proposal to buy Anglo American Platinum's (Amplats') Rustenburg Platinum Operations for about R4.5bn. About a month later, on October 6, it unveiled a R4bn takeover proposal for Aquarius Platinum.
Progress towards completing the deals had been made, the company said in an announcement today. Separate offer documents for the acquisitions was expected to be posted mid-December ahead of votes by the companies' respective shareholders in mid-January.
Sibanye CEO, Neal Froneman, said that despite PGM prices drifting lower since the
transactions were announced, his company remained "… committed to expeditiously concluding both transactions, which are each compelling in their own right".
Said Froneman: "As highlighted when these transactions were announced; whilst
near term economic headwinds and supply side factors have resulted in downward pressure on metal prices, the long term outlook for PGM demand remains constructive, as evidenced by continued growth in auto demand globally.
"Combining the contiguous Rustenburg Operations with Aquarius' Kroondal mine, will enable us to deliver significant operational synergies, underpinning a sustainable business in a lower-for-longer price environment and providing leverage to a recovery in prices, thereby enhancing value for shareholders".
The bid for Rustenburg Platinum Operations is not likely to face much shareholder opposition as Anglo American is the dominant shareholder in Amplats. The offer for Aquarius Platinum, however, is more uncertain as Investec Asset Management voiced its opposition to the deal.
"Investors should not be looking at the 100% premium to the 12-month low being offered [by Sibanye], but rather focus on the fact that Sibanye is buying two quality assets at 4% of their 10-year high valuation," said Investec Asset Management portfolio manager John Biccard.
The firm owned just under 14% in Aquarius at the time of Biccard's comments. Aquarius requires 50% plus one share in favour of Sibanye's offer for the acquisition to win shareholder approval.
Shares in Aquarius Platinum have risen 38% since Sibanye's offer was made public. The company is worth R3.6bn.