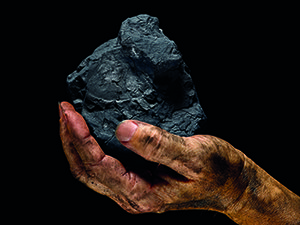 [miningmx.com] – ESKOM said it was "deeply concerned" regarding reports about the closure of Exxaro Resources' Arnot coal mine.
This was after the power utility said it would allow Arnot's Eskom coal supply contract to it expire because the coal was expensive and production was below agreed levels.
Exxaro CFO, Wim de Klerk, said in his pre-financial year close on November 19 that his company and Eskom were in discussions about converting 'captive mines" coal supply agreements to commercial arrangements.
Captive mines are those that were built with the exclusive obligation to supply nearby Eskom power stations. Coal from the mines is usually provided through a cost-plus contract; that is, Eskom pays a set percentage above the cost of production.
Exxaro said operations "likely to be affected" by the discussions were Arnot, as well as Matla. "The two parties are also in discussions regarding the financial viability of future supply of coal from Arnot mine," De Klerk said.
However, those discussions appear to have broken down in the past week with Eskom saying it would seek coal for its 2,100MW capacity Arnot power station from other suppliers as it could no longer afford coal at R900 per tonne.
Exxaro's current supply contract for Arnot coal to Eskom expires this month. The mine produces about 1.44 million tonnes a year (mtpa) for Eskom consumption and has a coal reserve base of approximately 54mt. Life of mine is estimated at about 19 years.
The mine employs about 1,700 people, according to a statement by the National Union of Mineworkers which said that it would embark on a march on December 2 to demand that the coal sales agreement be renewed between Exxaro and Eskom.
Eskom said it had sought a solution to Arnot's production problems since 2013. "Despite various meetings and commitments, Arnot mine has still not been able to meet its production targets and Exxaro has not been able to address these issues," it said.
"This has forced Eskom to allow this contract to expire and to seek an alternative supplier at a lower price," it added.
Exxaro spokesman, Mzila Mthenjane, said in a texted message that his company had seen Eskom's statement. "We are considering our response and communication to our stakeholders," he said.
"Eskom has issued a tender for a new coal supply agreement for Arnot, for which Exxaro can also compete. The RFP (Request for Proposal) is currently being evaluated and the winning bidder(s) will be announced once this process has been completed," it said.
"Eskom continues to engage with Exxaro in line with contractual obligations, however, this will not be at the expense of taxpayers," said Eskom.
In August, Optimum Coal Mine and Optimum Coal Holdings, in which Glencore is the major shareholder, was put into business rescue following the failure to conclude a new contract with Eskom.
Eskom subsequently slapped Optimum Mine with a R2bn penalty claim for supplying coal at qualities below levels agreed in a long-term contract.
Optimum mine supplies about 5.5mtpa to Eskom's Hendrina power station in a contract that runs to 2018. Eskom's penalty refers back two years to coal qualities that are below the correct size.