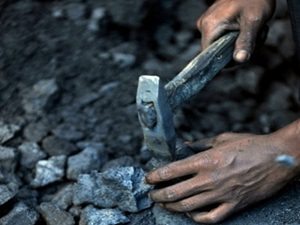 [miningmx.com] – COAL of Africa (CoAL) has signed a non-binding memorandum of understanding (MoU) to sell a 34% stake in its Makhado coal project situated in South Africa's Limpopo province for $114m.
The prospective buyer is Qingdao Hengshun Zhongsheng Group, described by CoAL in an announcement last night as a Chinese industrial conglomerate listed on the Shenzen Stock Exchange.
Hengshun's investment will be in Baobab Mining and Exploration, a subsidiary of CoAL through which the Johannesburg-listed coal development firm owns Makhado. The Makhado deposit is estimated to contain 345 million tonnes of mineable coal.
Based on CoAL's estimations, it will produce 2.3 million tonnes a year (mtpa) of coking coal, and a further 3.2mtpa of thermal coal over a 16-year life of mine. Hengshun's investment imputes a value of at least $335m to the project.
Some of the conditions on which a formal agreement turn are that Hengshun is awarded the engineering, procurement and construction contract valued at $400m subject to an engineering study due to be completed in the first half of 2016.
Hengshun's 34% equity investment will also entitle it to nominate directors to the board of Baobab. Hengshun will also be entitled to offer debt to the project and be allowed to match proposals related to the mining contract. However, CoAL will retain management of Baobab and operate the project
"The MoU and the proposed investment by Hengshun is another step towards bringing the Makhado project into production," said David Brown, CEO of CoAL. The planned development of Makhado from the second half of 2016 was on track, he added.
The potential investment in CoAL's Makhado project is timeous for the company following its R1.29bn cash and share bid for Universal Coal, an operating coal producer in South Africa.
CoAL's bid competes with a lower offer from Universal Coal's 29.9% shareholder, IchorCoal. However, IchorCoal and Universal Coal have positive cash flow whereas CoAL is a development company that has lost $130m (R1.9bn) in the last two financial years while its capital base is heavily diluted owing to several equity issues.
In September, CoAL sold shares and concluded a loan agreement with another Chinese company, Yishun Brightrise Investment raising a combined $24m for Makhado. Yishun, while supportive of CoAL, did not intend to take a strategic investment in Makhado.