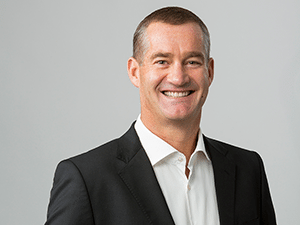 [miningmx.com] – EXXARO Resources blamed Eskom for the imminent closure of Arnot coal mine in South Africa's Mpumalanga province saying the utility was the owner of the mine and had instructed it in September to close the operation.
Eskom issued a statement earlier today in which it said it was "deeply concerned" about reports the 1.4 million tonne/year mine was to close. According to the National Union of Mineworkers, Arnot employs about 1,700 people.
But it was Eskom that owned the moveable and immoveable assets at Arnot, said Exxaro, adding that it was only the title-holder of the mineral rights. It said that Eskom had told it in November that it would not accept coal from the mine.
"On 8 September … Eskom advised Exxaro that the CSA [coal sales agreement] will terminate on 31 December 2015 and instructing Exxaro to start the process of closure of the Arnot Mine," said Exxaro.
"Following the receipt of such correspondence from Eskom, the parties have subsequently had exhaustive engagements seeking clarity on the continuation of the relationship at Arnot Mine as well as the closure process and procedures moving into 2016 and beyond," it said.
"At a high level meeting between senior executives of the parties on 30 November 2015, Eskom confirmed verbally that they will no longer be off-taking any coal from Arnot Mine after 31st December 2015," it said.
"Exxaro will therefore have to initiate appropriate activities occasioned by this decision from Eskom," it added.
Eskom said earlier today it had sought a solution to Arnot's production problems since 2013. "Despite various meetings and commitments, Arnot mine has still not been able to meet its production targets and Exxaro has not been able to address these issues.
"This has forced Eskom to allow this contract to expire and to seek an alternative supplier at a lower price," it said. It added that it could not afford to pay R900 per tonne of coal produced by Arnot and that Arnot had failed to meet production levels set down in the original CSA, the expiry of which the parties could not agree.
Exxaro CFO, Wim de Klerk, said in his pre-financial year close on November 19 that his company and Eskom were in discussions about converting 'captive mines" coal supply agreements to commercial arrangements.
Captive mines are those that were built with the exclusive obligation to supply nearby Eskom power stations. Coal from the mines is usually provided through a cost-plus contract; that is, Eskom pays a set percentage above the cost of production.
Exxaro said operations "likely to be affected" by the discussions were Arnot, as well as Matla. "The two parties are also in discussions regarding the financial viability of future supply of coal from Arnot mine," De Klerk said.
However, those discussions appear to have broken down in the past week with Eskom saying it would seek coal for its 2,100MW capacity Arnot power station from other suppliers as it could no longer afford coal at R900 per tonne.
In August, Optimum Coal Mine and Optimum Coal Holdings, in which Glencore is the major shareholder, was put into business rescue following the failure to conclude a new contract with Eskom.
Eskom subsequently slapped Optimum Mine with a R2bn penalty claim for supplying coal at qualities below levels agreed in a long-term contract.