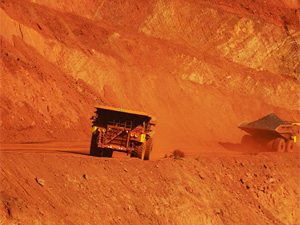 [miningmx.com] – UK law firm Leigh Day is to sue African Minerals (AML), an iron ore firm that used to be listed in London, on behalf of 142 claimants who lived in villages near the mining firm's Sierra Leone mine Tonkilili, said the Guardian.
The allegations, which have been denied by AML, include complicity in false imprisonment, assault and battery, trespass and theft of the claimants' property. It is also allegedly implicated in a fatal shooting of a 24-year-old by police during a protest over pay and conditions.
In June, analysts and investors called for an investigation into the collapse in March of African Minerals which was chaired by controversial mining magnate, Frank Timiș.
The company's collapse was put down to the effects of the Ebola virus and the decline in the iron ore price which left it with $766m in debt including a $400m convertible bond, which it defaulted on in February.
Click here to read the full article