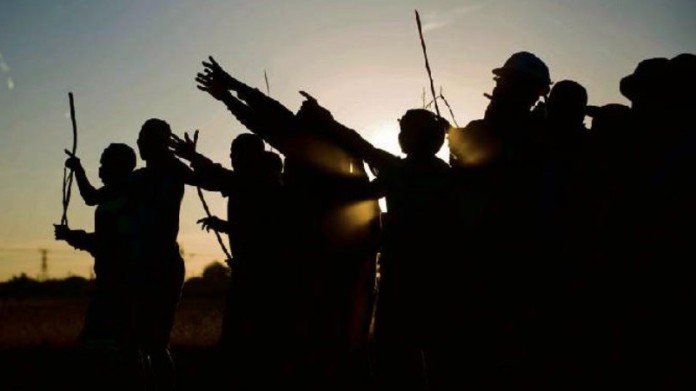 SOUTH Africa's National Union of Mineworkers (NUM) has submitted its first gold industry wage demand calling for a 37% hike over two years, said Reuters citing a document it had seen which was submitted by the union to the Chamber of Mines.
The newswire added that the wage demand – which approximates to annual increases of between 15% and 18.5% until basic monthly pay for entry-level underground workers rises to R10,500 a month – said this was less than the 75% opening demand submitted by the NUM in previous wage negotiations.
The three-year agreements reached in 2015 saw basic wage hikes of between 10% and 13% per year, said Reuters. It added that NUM wanted wage negotiation to begin in June and conclude roughly a month later when the current agreement expires.
The wage demands far exceed the current inflation rate of 3.8% and are likely to set the stage for tough negotiations especially as mining companies are struggling with an improvement in the value of the rand against the dollar compared to levels of 12 months ago.
South African gold producers have cited the improvement in the rand as a significant headwind in the typically difficult March quarter, the first of the year, given the loss of shift days related to public holidays in the period.
Sibanye-Stillwater's gold division was cash negative, according to analysts, as a result of lower production and the inter-related matter of a poor safety performance. The outcome was a hefty 62% slide in EBITDA for the quarter to R374m.
AngloGold Ashanti improved its negative cash outflow, which was reduced to $70m – a reduction of $50m – in the March quarter. It said it would have been cash neutral had a number of one-off items not occurred such as the collection of a $15m receivable from Harmony Gold which occurred after the quarter closed as well as retrenchment costs related to its Kopanang mine which was subsequently sold to Heaven Sent.
At Harmony Gold, the company's revenues are protected by currency hedging and gold forward contracts. As a result, the group's price received was 2% stronger year-on-year at some R559,538/kg compared to R546,772/kg in the March quarter last year.