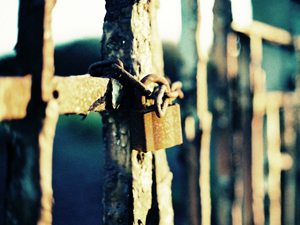 [miningmx.com] – SOUTH Africa's platinum producers said today the 'unprecedented' strike by the Association of Mineworkers & Construction Union (AMCU) would leave irreparable marks on the sector which had now haemorraghed R10bn in revenue and some R4.4bn in employee earnings.
Lonmin, Anglo American Platinum (Amplats) and Impala Platinum (Implats) issued a joint statement with the strike two days from its tenth week – approximately the length of downtime inflicted by the National Union of Mineworkers at Northam Platinum's Zondereinde mine from November 2013 to January 2014.
Unlike Northam Platinum's strike at this stage, however, there is no apparent prospect of renewed wage talks in sight which the platinum producers said would permanently maroon a portion of South African platinum reserves and resources.
They also described broader social effects. "Mines and shafts are becoming unviable; people are hungry; children are not going to school; businesses are closing and crime in the platinum belt is increasing," they said.
The statement also hinted at more seismic changes in the platinum sector that AMCU's strike was hastening. "The massive structural shift that AMCU appears to be seeking has consequences," the platinum producers said.
"Sadly, as the industry progresses towards greater mechanisation and higher skills levels, which are aligned with higher earnings and greater productivity, so the number of people employed in the industry will decrease," they said.
"This has been evident in South Africa's coal sector and also in the more mechanised platinum operations on the Eastern Limb," the producers said.
They also suggested that support for AMCU's strike was weakening among its own members as they had received notice from employees that they wished to return to work. The sector needed "… to collectively find a way to ensure that they are able to exercise their right to do so," the platinum producers said.
"We urge AMCU to return to the negotiating table ready to seek an affordable and sustainable solution,' they said.
AMCU has adjusted its demands slightly saying that its R12,500 per month salary for entry level workers could be achieved over three years instead of in a single year – a change employers insisted remained unaffordable.
There has been some good news, however. The National Union of Metalsworkers of SA agreed on March 20 to wage increases of between 8.5% to 7.5% from July 2013 to June 2015 for members at Anglo American Platinum (Amplats).