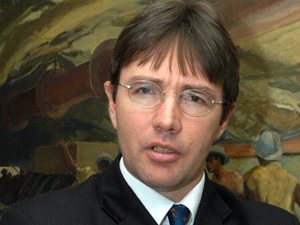 [miningmx.com] – A RECESSION in the Eurozone, over-supply, and flat demand, as well as rapidly increasing input costs, have plunged the platinum industry into a crisis and chances are slim that it will change soon.
This was the unanimous message from the Chamber of Mines of SA at a meeting with the portfolio committee on mineral resources at parliament yesterday.
Roger Baxter, the Chamber's senior executive of economics and strategy, painted a grim picture of the platinum mining industry in South Africa of which South Africa is richly endowed. "The platinum industry was hardest hit by the global economic crisis,' he said.
A large portion of the platinum market is located in recession-hit Europe and China and the platinum price is not expected to recover to pre-economic crisis levels, due to a surge in scrap metal supply, coupled with a falling demand. This has created a surplus in the market, he said.
"The crisis in South Africa has been exacerbated by rapidly rising input costs, falling productivity and illegal strike action,' he said, pointing out that Eskom's plans to double its tariffs by 2017 are something the platinum industry could not afford.
According to Baxter, the coal price is not the primary driver of increasing electricity costs in South Africa as many would believe.
"Coal is not the problem. Eskom's sole drive to be a standalone investment rating is done at the expense of the whole country,' he said.
"Sixty five per cent of Eskom's tariff increase is return on capital and appreciation, while primary energy only constitutes 12% of the overall increase over a five-year period. "As a share of the total cost, coal declines over this period,' Baxter said.
He believed there was too much "song and dance' about coal, yet it's not the primary driver of increasing costs. "Coal is not the issue. Yes, it's a contributing factor, but it's not the primary driver (of costs).'
Baxter didn't foresee that the demand for platinum will improve over the short term. "There are new uses for platinum in fuel cells and prospects of expanding to new markets such as China. But these are all long term solutions. Over the next year or two we're still going to be in a difficult space.'
Anglo Platinum CEO, Chris Griffith, also weighed into the debate, saying: "The reason we're here today is because the platinum industry is in a crisis. All the major companies had to go back to their investors over the last three years and ask for money.'
According to him there have been structural changes in the industry – not cyclical. Input costs are rising at twice the pace of inflation, he said. "Increases in the price of electricity over the last five years have added R4bn extra to Anglo Platinum's costs. In the next five years a tariff increase of 16% will result in a further R3bn in price increase.'
Griffith admitted it's difficult to ask investors for funding in the current environment of labour unrest in the industry.
On Monday, the company's share price dropped more than 5% on the back of reports that five workers had been shot by security guards after clashes between rival union factions.
"People look at this and think, "I don't want to be in this industry'. And as we are battling to get money for investment.
"If we keep having all these stoppages and these difficult messages we're going to find it very difficult to ask for that money.'