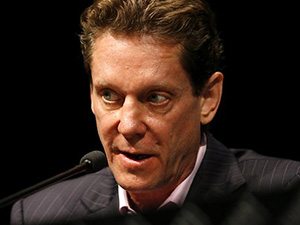 [miningmx.com] – AMID all the grindingly depressing news in the strike-hit platinum sector, there comes a flowering of new investment options hoping to capitalise on an improved platinum price that the strike is expected to create.
Johannesburg-listed Pallinghurst Resources gave notice in late March that it would list its subsidiary Sedibelo Platinum Mines once the platinum price responded to the likely supply deficit as South Africa's major platinum firms shut down productive capacity.
This is the view of Pallinghurst chairman and mining industry veteran, Brian Gilbertson, who said on March 27 the strike would see mines shut.
Said Gilbertson: "The South African operations of the three largest platinum producers are now into their third month of industrial action, with significant loss of production and the increased likelihood of mine closures; yet the platinum price has hardly responded.
"This inconsistency is unlikely to continue for a protracted period and when the turn comes, Sedibelo Platinum Mines, with its improving production profile and unique growth story, will be prepared to proceed with a listing".
The platinum price is expected to respond although to date it has been on the quiet side, up about $50 per ounce this year but not rocketing higher despite the closure of Impala Platinum and Lonmin, and the loss of 40% of Anglo American Platinum's output.
Some 160,000 ounces of platinum were lost in 2012 strike, but production losses resulting from the current strike, which was called by the Association of Mineworkers & Construction Union (AMCU) on January 23, has exceeded the 2012 figure.
"We should see a sustained and constant increase in price to a level that all analysts indicate is higher than the price than see today,' said Chris Griffith, CEO of Amplats in a press briefing on March 28. "What we don't want is price spike during a strike as people panic, and start looking at substitution [of platinum with other metals in certain industrial applications],' he added.
Another company, Toronto-listed Ivanhoe Mining, led by Protean mining entrepreneur, Robert Friedland, has also announced its intention to list in Johannesburg whilst a third, Tharisa, listed today. It was a disappointing debut, however, trading 34% or R13 off its prelisting value of R38/share.
Nonetheless, these companies believe they will soon have a fresh price tailwind at their backs. Yet they are also linked by other similarities beyond optimism in the long term price of platinum.
As with another platinum company already listed on the JSE – Royal Bafokeng Platinum – Ivanhoe Mines, Sedibelo Platinum Mines and Tharisa operate single open-cast or shallow reef assets with lower risk of labour disruption as seen in the deepest platinum mines of Rustenburg.
Phoevos Pouroulis, CEO of Tharisa, said there's not much appetite for underground mining in his company's strategy. "The Tharisa mine is a shallow, open pit mine with some 28 years of life,' he says. It therefore has a smaller labour force – about 500 which are affiliated to the National Union of Mineworkers – and is mechanised.
Even for the major platinum producers, mechanisation is preferred for the future. "The final solution for mining industry must be more mechanised, more productive work where employees are paid more,' said Griffith. "This is the ultimate aim.'
The days of giant, dominant platinum companies such as Amplats and Lonmin are not over, but the meaty, ambitious production targets are less in evidence. There's also the likelihood that platinum will become a portfolio asset rather than a metal of the pure-play.
That's if Sibanye Gold succeeds in ambitions of securing the Rustenburg mines Amplats.
In such a scenario, platinum production will become another option of the diversified miner in a manner similar to African Rainbow Minerals – perhaps another suitor for Amplats' Rustenburg mines – or Glencore Xstrata, although the latter is hoping to divest of its platinum.