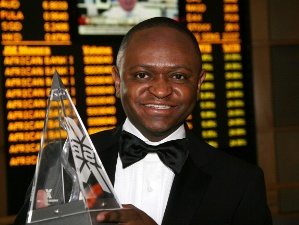 [miningmx.com] – SUSPENDED platinum junior, Platfields, said it was in discussions that could see it become the target of a reverse listing.
In an announcement to the Johannesburg Stock Exchange on June 2, the company said it had been approached by a third party.
"[It] has commenced negotiations for the acquisition of substantial mining assets, which
will result in a reverse listing, a change in control and in the board as well as cash flow being injected into the group, if successful," the company said.
The company was suspended last year after it failed to publish audited financial interim and full-year statements for the year ended 28 February 2013 and 31 August 2013
respectively. It blamed the failure on cash flow problems.
Miningmx reported in April that long-running talks between itself and an international funder had ended, raising the possibility that a rights issue may be required to ensure the future sustainability of the company.
The international financing house was concerned about labour instability "… and continuously moved goal posts", said Platfields CEO Bongani Mbindwane. The negotiations have been ongoing since November 2012 and Platfields could no longer provide extensions, he said.
Platfields' main exploration asset is the Leeuwkop project in Limpopo's Sekhukhune district. The company is seeking R100m to define a resource at Leeuwkop and to cover the potential purchase from Amplats of the remaining area of adjacent Tigerpoort.
Negotiations with Amplats to conclude the Tigerpoort acquisition have gone quiet, Mbindwane said in April.
Platfields is one of several platinum group metal junior mining companies to have hit the dust since 2011 when the platinum price came off all-time highs in excess of $1,800 per ounce of platinum (and above $2,200/oz in 2007 before the financial crisis).
Eastern Platinum, a Toronto-listed company, mothballed its operations, while Aquarius Platinum shut down all but two of its operating platinum mines (of which one is through an investment in Zimbabwe). Another company, Sable Platinum, was forced to change its name and business focus.