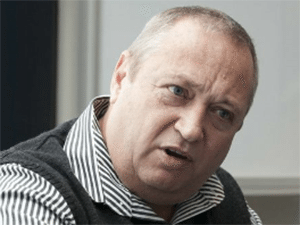 [miningmx.com] – NEAL Froneman, CEO of Sibanye Gold, said the South African gold sector would not tolerate "unrealistic" wage demands, and vowed to "take a harder line" than the country's platinum industry which is due to enter a 20th week of strike activity over wages.
Responding to questions at an investor day, Froneman said CEOs in gold sector were unified on the matter of excessive wage demands. "All the gold CEOs are very aligned on what I'm saying," said Froneman. "We have met regularly. We don't easily accept demands and legal challenges," he said.
Froneman's comments come a day before the court is to rule on an appeal by the Association of Mineworkers & Construction Union (AMCU) that it put aside a Labour Court decision on January 30 forbidding it from striking for higher wages.
AMCU argued that it could strike for a better deal in the gold sector as it had not joined the central bargaining in 2013 in which the National Union of Mineworkers (NUM), UASA, and Solidarity agreed an 8% wage increase for members, backdated to July 1, 2013. The gold producers – AngloGold Ashanti, Harmony Gold, and Sibanye Gold – successfully argued that AMCU was compelled to accept the wage agreement as these unions represented the majority view in a central bargaining system.
Froneman said he expected the court to uphold the Labour Court's original decision. "On Friday (June 5) there is an important court ruling, and I think the court will up hold centralised bargaining. It will be a very important decision," he said.
From "a moral point of view", high wage demands could not be accepted, said Froneman. "It's not an affordability issue, but a sustainability issue as we would like to create jobs for longer.
"We won't entertain those types of demands. We will take a harder line [than the platinum sector] as the increases are unrealistic. We will take them head on," he said.
When asked about the status of the company's empowerment credits, Froneman said a transaction with Mvelaphanda Resources, now closed, fulfilled the letter of the law.
"Those mining rights at KDC [Kloof and Driefontein] were awarded based on empowerment at the time and there are no conditions on those mining rights," he said.
South Africa's Department of Mineral Resources (DMR) is currently conducting an audit of empowerment in the mining sector. This is ahead of a 2014 deadline set down by the 2004 Mining Charter which insisted mining firms sell 26% of their equity, or units of production, to black-owned minng companies, among other targets such as procurement, and labour and social plans.
However, there have been some mixed messages regarding empowerment with the former mines minister, Susan Shabangu, saying in February: "2014 does not end transformation. Nothing can be further from the truth. It remains a journey for all of us.
Said Froneman: "We are not the only company that face a lack of clarity. We are done and we are not doing any more. Done."