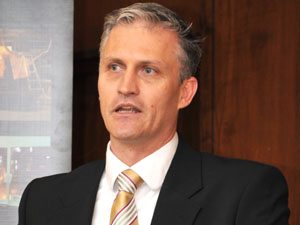 JUBILEE Platinum has finalised its fund-raising of R230m through debt and share placements for two surface platinum-processing projects.
The first project, a chromite recovery section at ASA Metals' Dilokong chrome mine, is commissioned and fully operational. As of the last update from Jubilee last month, 85% of design throughput has been reached, resulting in the extraction of 21,000 tonnes a month against design capacity of 25,000 tonnes. Full operational output was expected this month.
ASA is in business rescue, but Jubilee said it had assurances this would not affect production.
The second project, a tailings projects at ferrochrome producer Hernic is on track, the company said today. Jubilee expects this to be the largest platinum group metal (PGM) beneficiation plant of surface chrome tailings in South Africa, with revenue capacity of R400m a year.
The two projects are targeting a combined processing capacity of 80,000 tonnes of ore a month, and a capacity for the recovery of 33,000 ounces of platinum group metals a year.
The funding comprises a combination of secured debt of up to R153m and unsecured debt to a maximum R76.5m through an equity placing. It will enable Jubilee to execute the two projects and look to acquire or secure more surface or shallow platinum-bearing opportunities.
Debt repayment terms are linked to the commissioning and ramp-up of the platinum processing projects. While the first is operational, the second is targeted for ramp-up by December 2016. The unsecured debt provides access to additional funding for working capital during the ramp-up of the second project.
The equity placing totalling £2.5m (R55.2m) is for 89.285 million shares at 2.8 pence a share.
Jubilee Platinum CEO, Leon Coetzer, said the project funding package will "… ensure that Jubilee remains funded to execute its mission to establish itself as a significant low cost platinum producer.
"The project funding structure combines both debt and equity, recognising the future profitability of the projects while securing funding to pursue further such surface or near surface platinum opportunities.
"The successful funding demonstrates the confidence of investors in Jubilee's robust business model".
Jubilee has identified another 500,000 tonnes of similar surface material and is looking for acquisitions as well as opportunities to increase production at ASA and Hernic.
Last year it sold non-platinum assets Jubilee Smelting and Refining and 70% of Power Alt to Siyanda Resources.