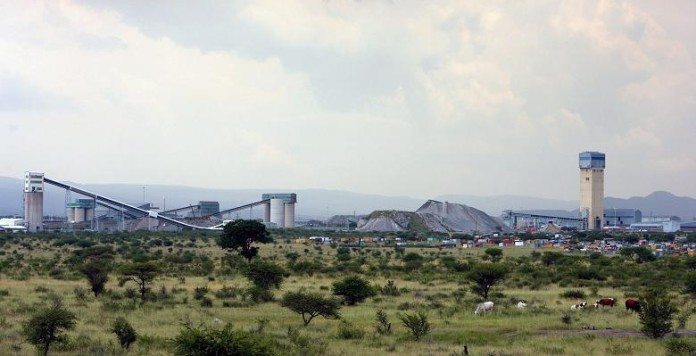 POOL and share agreements, joint ventures, or sales of mineral resources between adjacent mineral right holders were among the mechanisms through which Sibanye Gold could increase its participation in South Africa's platinum sector.
Neal Froneman, CEO of Sibanye Gold, said earlier this month in an interview with Miningmx that he "… could not tell shareholders that he could break rock better than another platinum mining company".
However, it was possible that he could be more efficient by extracting synergies that hadn't been extracted before.
According to a market source, one such transaction could see Sibanye share infrastructure or mineral properties with Impala Platinum (Implats).
Impala Platinum's 1 shaft borders Rustenburg Platinum Mines (RPM), the Anglo American Platinum (Amplats) asset that Sibanye Gold is hoping to buy later this year once the South African government approves a change of ownership.
The orebody is faulted on the boundary between the two mines, but it was possible the companies could co-operate, possibly in a pool and share arrangement in which infrastructure is shared. This would benefit Impala by optimally utilising the infrastructure they have recently put in place and would benefit RPM by potentially accessing deeper resources not in the current mine plan.
Justin Froneman, CFO of Sibanye Gold's platinum division, acknowledged this was the type of transaction the firm could consider, as well as buy assets where the seller was in financial difficulty.
Debt is still high in South Africa's platinum sector whilst about 50% of the industry was losing money after capital expenditure notwithstanding the improvement in the rand basket price of platinum group metals.
"There are many mechanisms that we're looking at to get more involved in the platinum sector," said James Wellsted, spokesman for Sibanye.
The last company to conduct pool and share was Aquarius Platinum with its Kroondal mine that Sibanye now owns following the R4bn takeover of Aquarius.
In that arrangement, constructed by Stuart Murray when he was Aquarius CEO, Amplats contributed mineral reserves adjacent to Kroondal's property that it mined in return for supply of the concentrate to Amplats and a royalty.
Sibanye said recently that it is aiming to become the third largest producer of PGM (4E) in South Africa which means that it still has to acquire over 200,000 oz of production annually, including the 1.1 million oz it has bought through the RPM and Aquarius deals.
Lonmin produces about 1.3 million oz of PGMs (4E) annually whilst on a global level, Norilsk Nickel produces 3.4 million oz a year of PGMs putting it joint highest producer with  Amplats post the sale of RPM