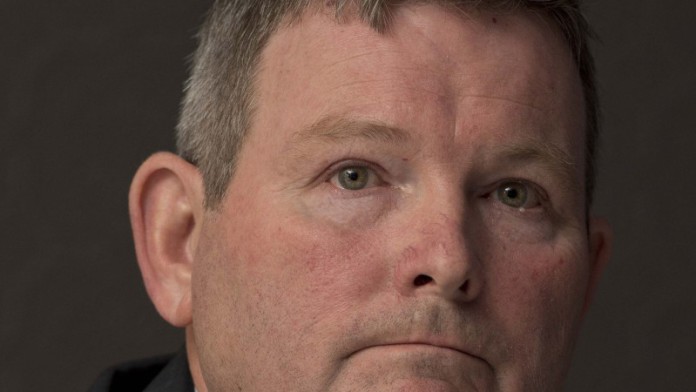 DOUBLING production at a cost of R7bn in the platinum sector may seem a demonstration of extreme optimism, but Northam Platinum CEO, Paul Dunne, believes there are plenty of reasons to be cheerful about the future.
In an interview with Mining in July, he told how the country's platinum sector nearly hit the wall at the end of 2015. Prices for the basket of platinum group metals – platinum, palladium, rhodium and nickel – fell so low that only mine gate fixed costs were covered. In layman's terms, miners were faced with the decision of whether to stay open, or close.
"We very, very nearly got there towards the end of last calendar year, but we've just managed to avoid it by some balance sheet management," he said. Prices have also helped with a 15% recovery in the rand basket at the time of writing. "We were on the verge of severe structural change," he added.
Dunne's contention, however, is that Northam is building new production because it's low cost and because even at a compound average growth rate of 1.5%, which is less than world economic gross domestic product growth, the platinum market will demand 9 million ounces of platinum by 2025.
Compare this to the current available production where reserve development has already been paid for; in Dunne's terms – the capitalised resource base of South African platinum. Dunne believes there's been a natural depletion to below four million ounces today from 5.5 million oz in 2005. And it's going lower because the price of platinum is not currently demanding more investment.
By 2025, South African platinum production where the resources are currently paid for or developed will be about 4.5 million oz. That's a huge gap to the 9 million oz in future demand although recycling and the fact that 20% of platinum is now sourced from suppliers outside of southern Africa will help plug the deficit.
And there needs to be higher prices to encourage new projects. For brownfields development, a platinum price of $1,500/oz is required on a sustainable basis whilst greenfields project growth would require a long-term platinum price of $2,000/oz. Given the current price is around $1,100/oz, it will be hard to fund brand new platinum projects, said Dunne.
"We see a very large gap developing between world demand for platinum in particular," he said. "This is why Northam continues to invest through this cycle," said Dunne.
Dunne has been in the hotseat at Northam since February 2004 after replacing Glyn Lewis who helped transform the company from a single, lease-bound mine into a company with more options by dint of its development of Booysendal.
It is this project that Dunne has accelerated and, through the group's somewhat controversial R6.6bn black economic empowerment scheme, in which it issued shares worth R4bn that currently leaves it with cash of north of R3bn. Included in the BEE scheme is a requirement that Northam's share price exceed that of preference shares issued to Northam's BEE shareholders.
If that isn't the case, Northam has to stump up the difference in payment to the BEE partners. It's a bit of a gambit that Dunne hopes can be managed by developing low cost additional ounces into a platinum-hungry market. He has about 10 years to do it.
So far, production has been lifted to about 460,000 oz/year through the successful two-and-half-years ramping-up of the 160,000 oz/year Booysendal North UG2 project which is situated on the relatively unmined eastern Bushveld Complex. The balance of production is from the 300,000 oz/year Zondereinde mine, situated on the heavily mined western Bushveld Complex, which is Northam's flagship mine since the Nineties.
Between now and 2021, Northam hopes to commission 340,000 oz/year of additional production through a series of developments at Booysendal. It's a bet of note but Dunne thinks the firm has got its sums right. "We believe the world wants platinum," said Dunne.