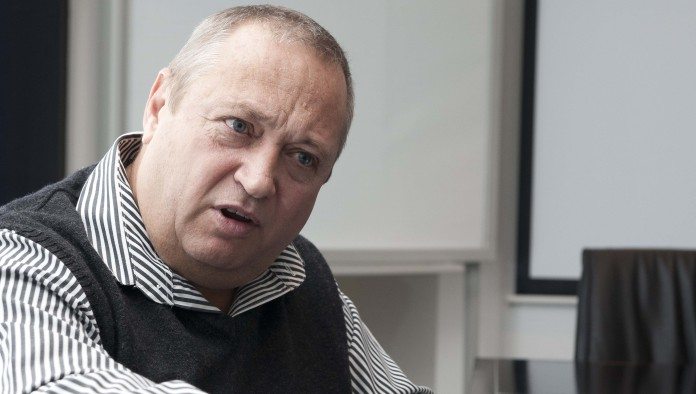 SIBANYE Gold said it was studying the viability of operations held in its newly acquired Aquarius Platinum following the issuance of safety-related stoppages, the impact of strike action, and the low platinum price.
The group said in its interim results announcement today that a record rand gold price had offset the impact of the safety stoppages in the period, but that the rand weakness against the dollar did not influence the price of platinum.
This is owing to South Africa's dominant position in PGM production which meant that the depreciation of the rand is "generally accompanied by a similar decline in US dollar PGM prices.
"Production losses and prevailing low platinum group metal (PGM) prices have a marked effect and pose a threat to the future viability of some of the operations," it said in its half-year results published today.
"Sibanye is currently assessing the current operational and financial situation at its Platinum Division, which may require remedial action," it added. Beatrix 3, a gold mine in the Free State province, was also being "carefully watched".
Neal Froneman, CEO of Sibanye Gold, said while stop and fix stoppages were common practice in the industry, there were risks associated with blanket stoppages at deep level gold mines.
"There are instances where stoppages are not always consistent or implemented in a manner in deep sections that improve safety," he said. "Stopping a deep level gold mine is a very unsafe thing to do. In my opinion, it very seldom leads to improving safety."
The group, which bought Aquarius Platinum for R4bn earlier this year, also said that additional acquisition targets were beginning to evaporate following an improvement in the commodity market sentiment, and that it would favour growth where synergies and cost savings were on offer.
"Value acquisition opportunities which were more prevalent at the beginning of the year are less obvious currently and Sibanye will continue to evaluate opportunities where value creation can be derived through the realisation of cost and operational synergies," said Froneman.
He was commenting in Sibanye's financial results for the six months ended June 30 in which it posted an 85 South African cents/share dividend almost matching the 100c/share total dividend of the previous financial year – a performance helped by the record rand gold price earlier in the year.
Froneman said "… all opportunities to realise value and enhance the sustainability of the dividend" would be considered, but that sentiment in the commodity market had improved "… with mining company share prices increasing significantly despite little change in the overall fundamentals".
Sibanye Gold has said in the past that it was considering buying cash generative gold companies in Africa and that coal and even base metal acquisitions were on the agenda provided they added value.
Growth was still on the agenda, however. The group was exploring financing options for its proposed 100,000 gold oz per year West Rand Tailings Retreatment Project (WRTRP) having "… recently entered into memorandums of understanding with third parties to explore financing options".
It also believed that it would add some 4 million oz to total gold production following approval of depth extensions at its Kloof and Driefontein gold mines and the redevelopment of Burnstone in Mpumalanga province which represented a combined capital outlay of some R3.6bn.
Turning to the group's performance in the six month period, gold production of 746,800 oz was 5% higher year-on-year whilst Sibanye's newly incorporated platinum assets following the acquisition of Aquarius Platinum delivered record output for a quarter of 92,773 oz (4E).
It contributed R72m in profits, but the lionshare of the performance was gold which benefited from a 31% increase in the average rand gold price to R603,427/kg. Gold revenue increased 37% during the period to just over R14bn which, after a 7% increase in costs, fed into an operating profit of RR5.39bn – an increase of R3bn year-on-year.
Net profit was reduced by R1.2bn, however, following a fair value adjustment on a phantom share scheme after Sibanye Gold's share price increased. The scheme replaced a Gold Fields share option scheme developed by Sibanye following its the demerger of Beatrix, Driefontein and Kloof in 2012.
Froneman said, however, he was unhappy with the group's performance in the half-year because it had not performed to its fullest potential. He warned against complacency.
"Our costs were well managed. We didn't have cost over-runs. Where we failed was in producing more volume to get unit costs down," he said. "Becoming complacent because of a high gold price and margins is a risk for the industry," he added.
"This is not the time to manage loss-making shafts and subsidise loss-making production because that is not defendable in the long term. Cooke 4 is a good example of that," said Froneman. Sibanye said it July it may shut Cooke 4, which employs 1,700 full time staff and 800 contractors, owing to ongoing losses.
"Beatrix 3 is also under intensive care and is being carefully watched," said Froneman.