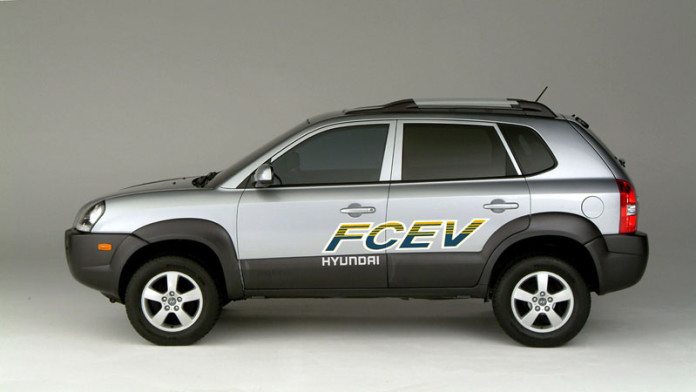 ANGLO American Platinum (Amplats) has invested in a gas-to-liquids company that also produces hydrogen in such a way that it would lower the cost of delivery of the gas to stations that fuel cell electric vehicles (FCEV).
The strategy behind the investment is that Amplats can improve the adoption of FCEVs which are a potentially important market for its platinum group metals (PGMS).
In January, the group announced it had invested $4m in United Hydrogen Group, a hydrogen production and distribution firm in the US which would reduce the delivered costs of hydrogen, the fuel used by FCEVs.
The investment was made through the group's investment programme which seeks to lay the foundation for "… large scale adoption of zero emissions fuel cell technology," the company said.
Today's investment sees Amplats provide growth capital in return for an equity stake in Greyrock Energy which has bespoke catalytic technology that converts methane rich feedstocks into transportation fuels.
As well as consuming PGMs in its catalysts, Greyrock's technology produces hydrogen as a by-product. "This investment … boosts demand for our metals while simultaneously working to reduce the delivered cost of liquid fuels and hydrogen," said executive head of Amplats marketing division, Andrew Hinkly.
Chris Griffith, CEO of Amplats, said at the group's half-year results presentation in July that FCEVs would contribute to manufacture of some 11 million electric vehicles, including battery vehicles, a year from three million units currently.
"The electrification of the drivetrain will continue and will constitute about 10% of market share in ten years," said Griffith who added that the growth of electric vehicles and their effect on PGM consumption was misunderstood. Most of the electric vehicles manufactured would contain PGM hybrid engines and would not disrupt the market.
FCEVs require hydrogen stations for refuelling, therefore the cost effective delivery of hydrogen would help create a new market for PGMs.
There were only about 140 hydrogen refuelling stations globally, but Griffith said another 40 were in development and that there would be 2,000 planned over the next ten years.