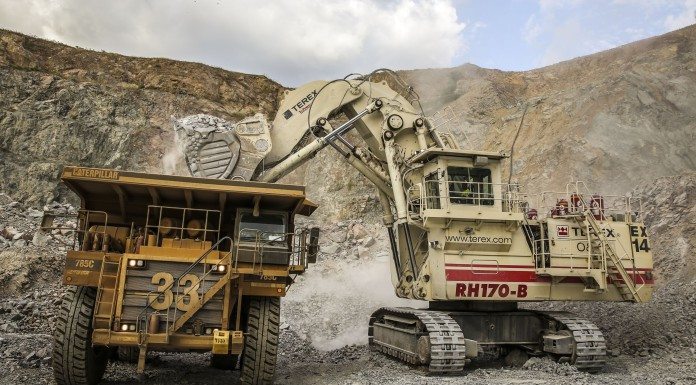 ACACIA Mining expected to achieve its full year production target of between 750,000 to 780,000 ounces despite an interruption at Bulyanhulu, a mine in Tanzania.
The UK-listed group said in an announcement today that whilst the two-week refurbishment of the vertical shaft at Bulyanhulu had been completed successfully, the parallel maintenance of its plant had run into trouble.
"The planned maintenance was concluded successfully and we recommenced full scale hoisting in early September, however, we have not been able to run the plant consistently since the shutdown due to repeated overheating of the ball mill trunnion bearing," the company said.
Notwithstanding this, the strong performance so far of North Mara, one of Acacia's other mines in the east African country, meant that third quarter production would be broadly in line with the first quarter, as guided.
Said Acacia: "At this stage, full year guidance for both Bulyanhulu and Acacia remain unchanged and we will update the market as appropriate".
The plant at Bulyanhulu is currently shut but some 11,300 oz of gold had been built up in surface stockpile with a further 7,400 oz in stockpiles underground.
"We have put stoping operations on hold until the plant is running and providing consistent paste fill," the company said. "The treatment of reclaimed tailings will continue, as will underground development and drilling activities," it added.
Acacia said in its interim results presentation in July that gold production was 12% higher year-on-year at some 412,025 oz with gold sales of 400,963 oz.
Shares in Acacia have corrected about 17% since mid-August when the company hit a six year high amid an improvement in the dollar price of gold.
"We have been wondering why the company has so strongly outperformed bullion and its London-listed peers over the past few days but it certainly isn't this news," said Investec Securities in a note.
It added that Acacia's strong share price might be related to progress on the sale of Barrick Gold's 63.9% stake in the firm, especially as Barrick's shares had also performed well.
Reuters reported in July that Barrick had "reached out" to a number of companies, including South African firms Harmony Gold, Sibanye Gold, AngloGold Ashanti and Gold Fields, as well as some Australian and North American miners regarding the sale of its stake in Acacia.