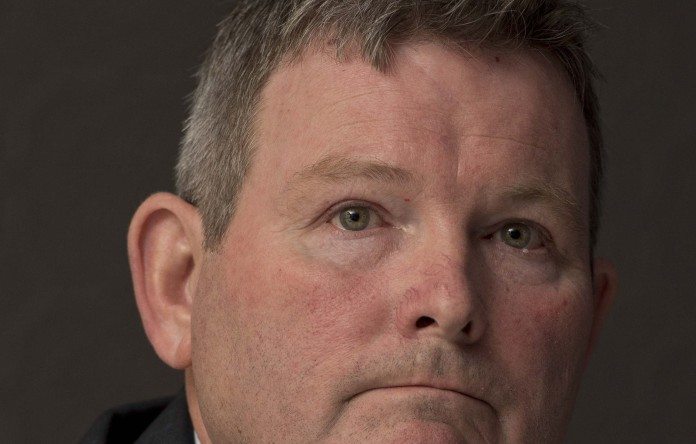 PAUL Dunne, CEO of Northam Platinum, said he saw other opportunities to consolidate platinum mining in the Western Bushveld in South Africa following a R1bn mineral rights deal with Anglo American Platinum (Amplats) which increased Northam's production expansion target to 870,000 ounces a year.
Amplats' Rustenburg Platinum Mines sold just over 16 million ounces of mineral reserves held in Amandelbult which would be mined by Northam's Zondereinde mine. In return, Northam handed over a package of Zondereinde's mineral reserves that could be mined by Amandelbult in the future.
Dunne said that Zondereinde's production would be increased 70,000 oz/year to 450,000 oz annually following the transfer of mineral rights. It was an improvement that would see Northam's R7bn expansion strategy to 2021 increased further.
Asked if there was a chance of further consolidation through which Northam could benefit, Dunne said: "Absolutely yes, there are other things Northam can do.
"We said that one million ounces in production a year was an aspirational target. It was not guidance, but an aspiration. Well, we're not far from that now," he said.
Commenting on the increase in Zondereinde production, Dunne said: "This is a material increase and it will lower costs as it returns the Merensky: UG2 split in ore at Zondereinde to 50:50".
Merensky reef, which has been heavily mined in the Bushveld Complex, has a higher grade than ore mined from the deeper UG2 reef. The life of Zondereinde's mine would also be increased to 30 years from the current 20 year life of mine.
"We intend to mine through the boundary between Zondereinde and the Amandelbult property from level 3 to level 12 very quickly once we have been granted the Section 102 amendment licence," said Dunne.
An application for the permit had been made to the Department of Mineral Resources. Dunne said the company had allowed for some six months for completion of the transfer.
"That means that in about 18 months we would have done the development and will produce additional Merensky ore for Zondereinde which will result in a significant increase in production," he said.
The capital required to mine through the boundary between the properties was "insignificant", said Dunne. As of the year-end of its previous financial year, Northam had cash resources of R3.1bn.