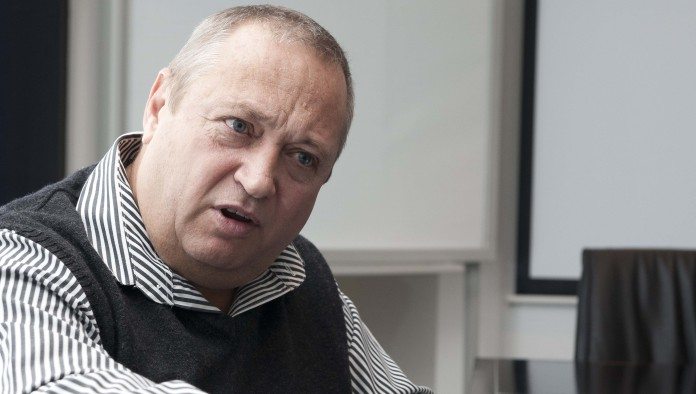 SIBANYE Gold's bid for the shafts of Rustenburg Platinum Mines (RPM) would be consummated by November 1 following approval of a change in control by the Department of Mineral Affairs – just over 13 months since the deal was unveiled.
The transaction will see Sibanye add 800,000 4E platinum group metals to its existing platinum output, including some additional 500,000 platinum ounces. In total Sibanye's platinum division on this basis would produce around 1.1 million oz of 4E PGMs a year, and approximately 700,000 ounces of platinum.
In terms of the proposal, RPM's majority owner, Anglo American Platinum (Amplats) will be paid R1.5bn in cash upfront rather than in Sibanye Gold shares which was an option.
In addition, Amplats will receive 35% of the distributable cash from the assets from the beginning of next year for six years, but also stump up a maximum of R800m of losses, if incurred, until 2018.
"We welcome the receipt of the Section 11 consent from the Department of Mineral Resources, which is the last regulatory condition outstanding," said Neal Froneman, CEO of Sibanye Gold.
The company must be privately breathing a sigh of collective relief as the chit-chat in Johannesburg was the DMR would 'punish' Sibanye by delaying the transaction following Froneman's outspoken criticism of President Jacob Zuma.
In fact, when the transaction was first announced, the two parties said that it could take up to 18 months to clear, so the change of control award today is ahead of plan.
The transaction will also give a new lease on life to the struggling Kroondal Platinum Mines (KPM) which Sibanye bought earlier this year through its acquisition of Aquarius Platinum for R4bn. KPM stands to benefit from synergies with the adjacent RPM assets.
Said Froneman: "We look forward to now incorporating the Rustenburg operations into our platinum division, which will allow us to realise cost savings across the group and operational synergies to create a sustainable platinum division and to unlock value for the benefit of all stakeholders".
For Amplats, the conclusion of the deal provides another handy cash injection after announcing on October 11 it would sell mineral rights to Northam Platinum for R1bn. Net debt could be as low as R7.4bn after reducing it 25% to R9.9bn at June 30, the half year point of its 2016 financial year.
"The transaction was expected to conclude in this financial year," said Investec Securities in a morning note. "With Rustenburg mine being a high cost operation within Amplats, the sale improves Amplats' cost position going forward. The upfront payment of R1.5bn will further strengthen Amplats' balance sheet," it added.
In terms of processing concentrate produced from the Rustenburg mine, Sibanye has agreed to sell material to Amplats, which it will market, until 2018. Thereafter, Sibanye has the right to market its own refined platinum once Amplats has toll-treated it.
The transaction also includes a black economic empowerment transaction such that the Royal Bafokeng will become a shareholder, on a vendor-financed basis, as well as the Bakgatla-Ba-Kgafela Traditional Community, employees and nearby communities worth 26% of the Rustenburg Platinum Mine.
WHAT NOW?
Froneman added that the transaction was "… consistent with Sibanye's strategy to grow its business in order to sustain its position as an industry leading dividend paying company".
However, he was toned down comments about further consolidation in the platinum industry possibly owing to the meteoric improvement in platinum equities on the Johannesburg Stock Exchange.
Bloomberg News reported on October 11 that Sibanye had weighed buying Impala Platinum before its share price rose by over 100%. "We've looked at a number of different platinum opportunities across the board," James Wellsted, a spokesman for Sibanye told the newswire service.
He declined to name specific targets. "It's a function not only of price, but of combining a willing buyer and willing seller," he said.
Richard Hatch, an analyst for RBC Capital Markets, said there probably wasn't much room for significant merger and acquisition activity in the South African platinum sector because the shares had run so hard.
"There are some deals that have been done such as Sibanye," said Hatch referring Sibanye's Aquarius deal. "I suppose the balance sheets will be managed much better, but whether they can support merger and acquisitions ….?
"The equity values [in platinum] have really run hard, so perhaps where there was once some value, the assets are now fully valued," said Hatch.
However, South African platinum shares have weakened in the past 30 days with Amplats down 16% whilst shares in Impala Platinum and Lonmin were 19% and 19.6% respectively over the same period.
Goldman Sachs warned that it was time to sell platinum shares. "The stocks in our view have outrun fundamentals," the bank said in a report published on October 13.
The improvement in shares prices this year was owing to the higher dollar price for platinum and improved sentiment to mining, it said. It warned, however, that Lonmin, Amplats and Implats had "finally started to under-perform".