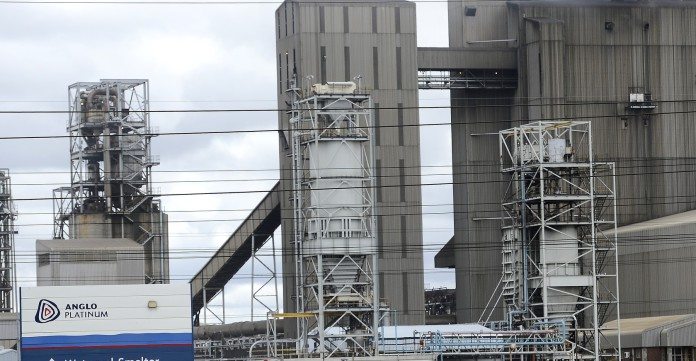 SIBANYE Gold said it would take a few months to assess Rustenburg Platinum Mines (RPM), the 800,000 ounce per year platinum (4E) company over which it takes formal possession today following its purchase from Anglo American Platinum (Amplats) for an initial fee of R1.5bn.
"We will assess and have a look at the assets and get a feel on what needs to be done," said James Wellsted, head of corporate affairs for Sibanye. "It will take a few months; perhaps by February at our year-end results, we will have some more details," he added.
RPM is adjacent to Aquarius Platinum which Sibanye bought in October for R4bn. The idea is to extract synergies between the adjoining properties. Whatever Sibanye decides to do it will be without Jean Nel, who resigned as CEO of Sibanye subsidiary company, Sibanye Platinum, only two months after accepting the role permanently.
"He [Nel] had been appointed full time, but he tendered his resignation a bit earlier," said Wellsted. "From his side, he wanted to close off the Aquarius Platinum transaction and integrate it into Sibanye, which he has done," he said. "But he didn't give too many reasons," said Wellsted.
Nel was previously CEO of Aquarius Platinum before it was bought by Sibanye. Nel has always been an inscrutable figure, but he was more outspoken recently complaining of the difficulties of mining in the North West province which has been blighted by a number of safety-related work stoppages.
There is speculation that Nel could be lining up the CEO position at Impala Platinum where Terence Goodlace is due to step down at the year-end.
Nel declined to comment on the speculation. René Hochreiter, an analyst for Noah Capital, acknowledged the speculation saying it would be a good appointment for Implats owing to Nel's strong operational track-record.
Johan Theron, spokesman for Implats, said he was unaware whether Nel was in the running. "Our chairman has said that a shortlist of candidates has been identified and personal negotiations are taking place. We hope to have an appointment completed by the year-end," he said.
Nel will be replaced at Sibanye Platinum by Robert van Niekerk who was formerly executive vice-president of organisational effectiveness at Sibanye, and who has worked with Sibanye CEO, Neal Froneman, since their days together at Harmony Gold. "It is still quite a solid team," said Wellsted.
The platinum price hasn't yet shown major improvements but at least Sibanye Gold won't have to worry about the status of RPM's wage negotiations following an agreement between the Association of Mineworkers & Construction Union (AMCU) and Amplats last week to an average 7% lift in basic salaries.
"It was a bit higher than we would have liked, especially in the low categories, but the effective increase across the board was reasonable," said Wellsted.
In terms of the wage agreement, which is for three years and backdated to July 1, RPM employees will receive an annual increase of R1,000 or 7% – whichever was the greater – per month in basic pay. Increases ranged from 12.5% for the lowest paid employees to 7% for other bargaining unit employees in higher level bands.
As a result of AMCU's acceptance, the agreement has been extended to the National Union of Mineworkers, the United Association of South Africa and non-union affiliated employees.
BEE FINALISED
The agreement to take over RPM also sees Sibanye finalise a black economic empowerment agreement through a special purpose vehicle consisting of Rustenburg Mine Employees Trust, which holds 30.4% of the company, Rustenburg Mine Community Development Trust (24.8%), Bakgatla-Ba-Kgafela Investment Holdings (24.8%), and Siyanda Resources (20%).
"We are confident that we will realise meaningful cost and operational synergies by consolidating the Rustenburg Operations and Kroondal Operations and secure a sustainable and rewarding future for all stakeholders," said Froneman in a statement.
Chris Griffith, CEO of Amplats, said completion of the transaction was "a major step" in the repositioning of Amplats's portfolio. The sale "… allows us to focus on our most competitive assets," he said.
In terms of the transaction, Sibanye will also pay R3bn which will be earned through a 35% share of the distributable free cash flows generated by RPM for six years as well as supply the concentrate for Amplats to refine. But there is also downside risk as Amplats has agreed to stump up a maximum of R800m in losses, if incurred, until 2018.