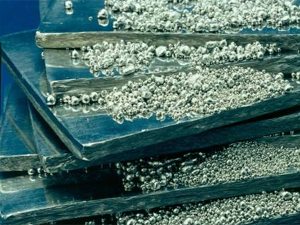 ANGLO American Platinum (Amplats) said full-year headline earnings and share earnings would be at least a fifth higher year-on-year owing to foreign exchange benefits and cost savings.
Headline share earnings would be at least 8 cents per share higher than in 2015. Amplats reported headline share earnings of 41 cents last year. Amplats is due to report its full-year figures on February 15.
Basic earnings and basic earnings per share would also be at least 20% higher or R2.4bn or 928 cents higher. Amplats posted a R12.1bn loss, equal to 4,638 cents a share last year owing to asset impairments and write-offs.
Shares in the company picked up about 0.5% in early morning Johannesburg trade, but Goldman Sachs is bearish on the stock believing that its cost saving options are beginning to dry up.
It said that with the closure of the sale of Rustenburg Platinum Mines to Sibanye Gold, the Anglo American subsidiary has "few remaining means to reduce costs", except the sale of its Union mine which is yet to be consummated.
Amplats had also guided to relatively flat production for the next two years with annual capital expenditure of about R4bn expected. "With the platinum group metal (PGM) market remaining in surplus on our forecasts (supply coming online and demand, especially from the autocatalyst segment tapering), we remain bearish on the price outlook," said Goldman Sachs in a report.
Credit rating agency Moody's, however, said in an outlook update last week that a wage agreement signed between the Association of Mineworkers & Construction Union (AMCU) and platinum firms, including Amplats, would be positive for the sector as well as South Africa's sovereign rating.
"Among mining companies, Amplats, a subsidiary of Anglo American, Impala Platinum, and Lonmin will benefit from the production certainty and surety of cash flow generation that comes with the wage agreement," said Moody's.
It added, though that operating conditions remain "challenging" for South African platinum miners owing to low platinum prices and above average electricity tariff inflation. "Platinum miners have run out of headroom to absorb wage increases markedly above the current inflation rate or for production losses," it said.
A report by Citi analyst, Johann Steyn, last week noted that only about 45% of the South African platinum sector was generating cash at the then spot price for the basket of PGMs of R11,634 per ounce, down from about 60% in the first half of the year.
But he thought the basket price was "too low" given Citi's supply and demand assessment for the metals (platinum, palladium, rhodium, gold). A range of between R12,700 to R13,400 per ounce was "more appropriate" in the medium term, he said.
Based on this, Citi was bullish on the platinum sector, but it passed over Amplats as one of its preferred stocks rating Impala Platinum as a buy and falling neutral on Royal Bafokeng Platinum.