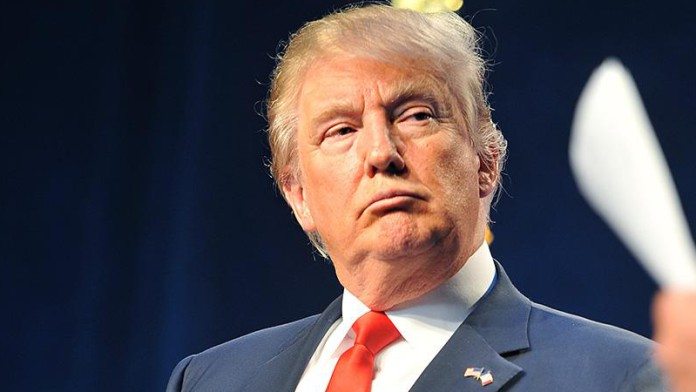 PANIC that sent gold to a six week high as it became apparent Donald Trump would glide to an surprise victory in the US presidential election subsided in favour of a more measured assessment of November 9th's historic events.
GFMS Thomson Reuters said in a report that Trump's acceptance speech had struck a more conciliatory tone compared to the fighting talk of his election battle against Democrat candidate, Hilary Clinton.
However, the outlook for gold was bullish given the uncertainty as to how far Trump would go to honour his election promises, said the gold market consultancy.
The metal leapt $60/oz from bottom to top on November 9, a level not quite re-enacting the heights of Brexit night in which gold jumped by $108/oz. This was possibly owing to the failure in overcoming a resistance level established in July, said Olé Hansen, a commodities analyst at SaxoBank Research.
GFMS said there were many reasons to suggest that Trump's election was bullish for gold including geopolitical uncertainty, substantial tax cuts that could ultimately be inflationary, and the possibility that Fed chief Janet Yellen may not have her position renewed – which could result in her early resignation.
"So on the basis of these considerations the medium-term outlook for gold is bullish on the back of uncertainty over the evolution of economic policy and its impact on stability and inflation, plus concerns (misplaced or otherwise) over trade and the development of international relations," said GFMS.
Speaking to Reuters, Mitsubishi analyst Jonathan Butler, said that although Trump had sounded "quite conciliatory and presidential" during his victory speech "… the Trump win is still essentially bullish for gold".
Speaking in September, Randgold Resources CEO, Mark Bristow, raised the possibility that Trump could stage an unlikely victory in the presidential race – which would be positive for gold bulls.
"I don't want to interfere in US politics but I will point you to a little bit of recent history – the Brexit debate," said Bristow. "The people in the street got p****d off being told what to do by a bunch of Belgian bureaucrats who have never created value on this planet – ever," he said.
"Watch out – because the average Joe-in-the-street [in the US] has not benefited one bit from Washington. Bottom line is people are going to s**t themselves and turn to gold if Trump wins," said Bristow.
From a South African perspective, the election of Trump was negative, according to Rudolph du Plessis, a partner at Herbert Smith Freehills South Africa.
Policy uncertainty in the US could have a negative impact on sentiment towards emerging markets whilst Trump has made negative comments on South Africa in the past, said Du Plessis. "If this translates into a changing foreign policy relationship with South Africa, it will negatively affect sentiment and could affect deal activity," he said.