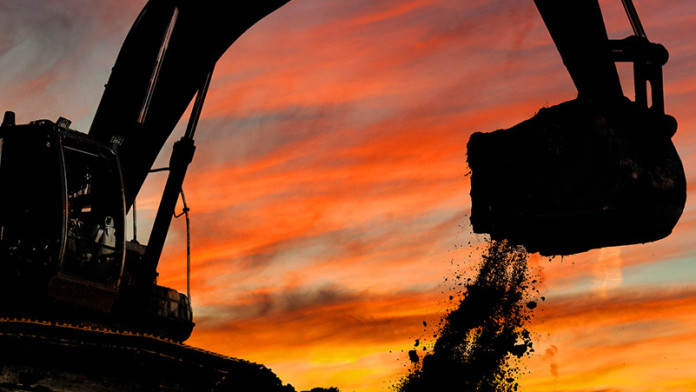 PLATINUM group metal (PGM) and chrome producer, Tharisa, confirmed plans to convert to owner-operatorship of its Tharisa mine near Rustenburg at a cost of R303m ($22.3m).
The company said in an announcement today that it would buy 153 yellow fleet machines from MCC Contracts Proprietary which is owned by Extract Group. Extract Group is restructuring its business in line with current mining market conditions.
In terms of the deal, Tharisa is to buy excavators, off highway dump trucks, articulated dump trucks and support vehicles as well as 17 additional machines from another MCC site. The 153 machines represents all of the equipment being used by MCC to conduct contract mining at the Tharisa mine.
In addition, Tharisa will "accept assignment" in respect of leased equipment which carry a settlement amount as of June 1 of some R100.2m ($7.3m), the company said.
Tharisa will also take over the management of 900 on-site employees. "Given the employees' existing roles on site, Tharisa Minerals envisages a smooth integration of these employees into the Tharisa Mineral workforce," it said.
Some R250m of the purchase consideration will be settled through a cash payment of R250m with the balance settled in six monthly installments after the deduction of liabilities such as leave pay provision due to employees and the future cost of equipment demobilisation.
Tharisa said the deal would be funded through a new bridge finance facility, OEM (original equipment manufacturer) supplier finance, bank loans and cash.
"Whilst we don't know transaction costs at this stage, we note that the company is expected to generate strong free cash flow this year which should support such an acquisition," said BMO Capital Markets on April 4 when the prospects of the transaction were first made public.
"Tharisa Minerals is purchasing the mining fleet from its mining contractor and, as such, the operating costs post implementation of the transaction are expected to be substantially the same as the current amount being paid to MCC for the outsourced mining," said Tharisa.
"Accordingly, there are no 'net profits' that can be attributed to the net assets that are the subject of the transaction in terms of the requirements of the JSE Listings Requirements," it said.
BMO Capital Markets said in April that converting to an owner-operator model was "a logical move" given the long life and relatively stable production profile for the company". Tharisa has put an 18-year life of mine on its operation.
It said in an updated note today that at a cost of $22.3m in cash, its expectations of strong free cash flow this year "… should easily support the acquisition".
"Whilst we haven't made changes to our modeling assumptions at this stage, we note that, in general, the move to owner-operator should be beneficial to mining costs," it said.
Tharisa CFO Michael Jones told Miningmx that although there wasn't an immediate benefit to costs, it was hoped there would be financial benefit as the company achieved better grade control.
The company produced 1.24 million tonnes in chrome concentrate, an increase of 10.8% year-on-year while platinum group element (5E which includes gold) production was nearly 133,000 ounces.