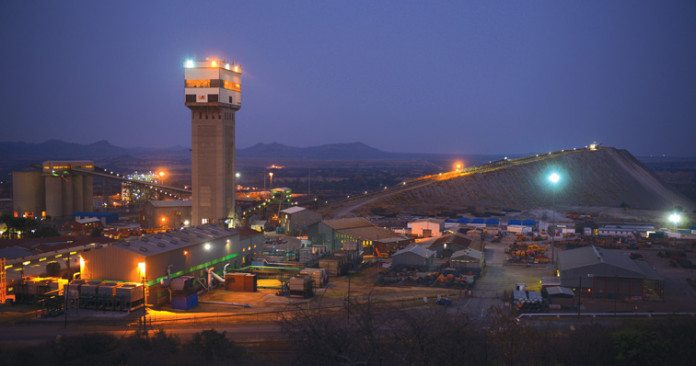 ANALYSTS remain as sceptical of Lonmin as ever judging by their comments following the platinum producer's half-year figures earlier this month in which cash on hand fell to $75m from $114m in the six months of the prior year.
According to a report by Citi analysts, Johann Steyn and Shashi Shekhar, there's a risk that Lonmin's tangible net worth could fall below $1.1bn when it reports its full-year figures ended September, probably in November. Were that to happen, Lonmin's debt covenants would be triggered.
"We think this could result in Lonmin's fourth rights issue in eight years," the Citi analysts conclude. Lonmin has raised a total of $1.7bn in three separate rights issues since 2009 – each caused by balance sheet liquidity or solvency concerns.
Currently it has a net worth some $340m above the trigger level, but a major hiccough – either to production or platinum group metal (PGM) prices – could be the grounds for shareholder alarm. It's worth noting that government pensions are exposed to Lonmin: the Public Investment Corporation (PIC) is its largest shareholder, in fact.
One of the reasons that PIC has such a large presence in a dangerously marginal company like Lonmin is that it underwrote the $400m-odd rights issue of late 2015. Clearly, its investment committee was also sensitive to the socio-economic risk of shedding some or all of the 30,000 jobs employed at the company's Marikana facilities.

OPTIMISM
Lonmin CEO, Ben Magara, however, is keeping his chin up. There was enough evidence in March – when the company was at operational breakeven – to suggest that better days lie ahead, according to Magara in an interview with Miningmx.
"It gives us confidence that if we all pull together we can at least be cash neutral. And we've seen an improvement in the palladium price, while the lows in platinum could be the market bottoming, although I'd never jump to conclusions about that," he said.
"Rhodium has been reasonable for us and we benefit from the higher chrome price so we think we can achieve break-even at least," he said. Asked if April and May were similarly break-even, Magara was elusive. "It is your inference, but it may not be a bad one," he said.
"I think it should also be highlighted that our cash of $75m is better than the net cash of $69m as of the close of the rights issue [in late 2015] whilst our access to liquidity is now at $447m compared to $422m post the rights issue," he said. "So Lonmin is slightly better off than two years ago and we have deferred $1.6bn in capital expenditure and have our bulk tailings project coming through in 2018 which will produce our cheapest ounces of platinum," he said.
Analysts, though, continue to worry.
"Post Lonmin's [first half] results, we continue to believe that it remains the global marginal cost producer of platinum," said Goldman Sachs in a report. "As such, without the market for PGMs moving into deficit we expect that Lonmin will continue to burn cash.
"The recurring issue is any actions by Lonmin to lower its unit cost will act to lower the price unless it can move the Marikana complex to a lower unit cost than Impala's Rustenburg lease area," it said.
As a matter of fact, Lonmin's costs are increasing to between R11,300 and R11,800 per ounce compared to the original estimate for the year of R10,800 to R11.300/oz. This is the consequence of lower-than-estimated production in the first six months of the year.
Magara has kept production guidance unchanged at between 650,000 to 680,000 oz, but the group suffered disruption at two of its shafts – E2 and E3 – which were affected by protest action by members of the Bapo ba Mogale company – since resolved in the past week.
The protests were related to demands for jobs and are almost certainly influenced by Lonmin's restructuring last year in which some 6,000 jobs were affected – about 15% of its workforce. If ever the importance of a successful Lonmin to maintaining social cohesion in Rustenburg were demonstrated, this would be it. The company still employs some 25,000 people in the area, so the stakes for South Africa Inc. are high.
Asked if there was any risk of the Bapo ba Mogale protests spreading into something more seismic, Magara said it was unlikely, although he's watchful. "It is not a single, homogenous community [that lives near the mine] and we think this is an isolated event," he said.
Nonetheless, Lonmin lost valuable production at the shafts. "Those two shafts – E2 and E3 – comprise only about 3% of our total production, but any production is helpful. Even 1% of production matters right now," said Magara.