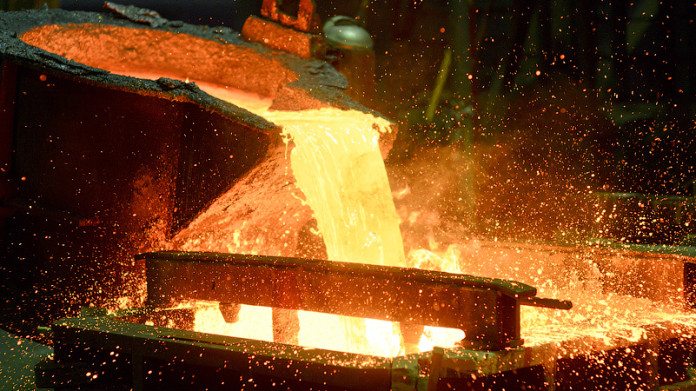 LONMIN states in its announcement on August 7 that proposals to sell the rights to some 500,000 ounces of platinum group metal (PGM) processing capacity, as well as brownfield and greenfield projects, are "subject to consents and approvals".
This is almost certain to mean its banking partners since part selling of assets alters carrying values and changes the limits of Lonmin's debt covenants. It's unlikely, however, Lonmin would have made this announcement without there being a level of discussion with lenders. One would expect they are already in agreement with the conditions under which covenants might change.
As one industry participant put it: "When you change the business plan you have to sit with the banker and Lonmin would have done this". Nonetheless there are some important questions raised about Lonmin's strategy.
One, voiced by a Miningmx reader, is that Lonmin is giving away future expansion capacity by selling for cash rights to its refineries. In a similar vein, selling a share of its MK2 Rowland shaft extension suggests an obsession with keeping to production guidance instead of cutting production and leaving the resources in the ground for better days – akin to Glencore's strategy with its coal, copper and nickel assets during 2015 and 2016.
The way Lonmin probably sees it is that this strategy is about survival, not just in the sense of buying time, but by buying revenue. It needs to generate cash because it's found spending $25m could allow it to produce and sell crude nickel sulphate from its Generation 2 shafts, enough for an annual profit of $10m and a 2.5 year payback on the investment.
There's also a metallurgical process Lonmin CEO, Ben Magara, wants to commercialise in which iridium and ruthenium, lesser known PGMs, are distilled and sold.
As for selling assets, it's possible Lonmin might be seeking one of several options including metals streaming a la Glencore in which 25% of the developed asset is sold to the third party lender at production cost. Magara would probably point to the firm's $50m tailings project which has third party funding already in place.
Given the strategic nature of the employment Lonmin provides, in the socially umbrageous district of Marikana, it might be possible to attract the developmental funding of the Industrial Development Corporation or the Development Bank of Southern Africa; after all, there's some 5,000 jobs on the line at the Rowland shaft.
One of the potential partners with which Lonmin could cooperate on the processing side of its plans is Sibanye Gold. That company's spokesman, James Wellsted, was somewhat noncommittal though on the prospects. "As usual it all depends," he said in an e-mailed response to a question.
"We move from a Purchase of Concentrate (PoC) to a toll treatment arrangement at the end of 2018," he said of the down streaming agreement with Anglo American Platinum (Amplats) from which it bought the Rustenburg shafts. "We can give 24 months notice from then if we get better terms elsewhere that Amplats is unable to match," he said.
There are other potential partners, however. Lonmin already processes concentrate from Jubilee Platinum, but not all, while IvanPlats, Wesizwe Platinum, Tharisa and even Platinum Group Metals (PTM) may become potential partners, assuming PTM – which like Lonmin – is able to prevail in the current market.
The view of Citi analyst, Johann Steyn, is that while the consolidation of processing activity and assets in the Bushveld Complex ought to be applauded, Lonmin finds itself in a weak negotiating position. Said Steyn: "… [F]ailing to monetize these initiatives could result in a fourth 'emergency' rights issue in eight years. Potential suitors will know this.
"Still, we think they are in a better negotiating position now than they will be in a potential business rescue situation if, for example, shareholders are unwilling to provide further funding in a rights issue situation". He lists Sibanye Gold as the most likely joint venture partner on potential asset buy-ins at K4, the Limpopo asset, Akanani, and MK2 "… given the geographical proximity of Sibanye's Kroondal assets".