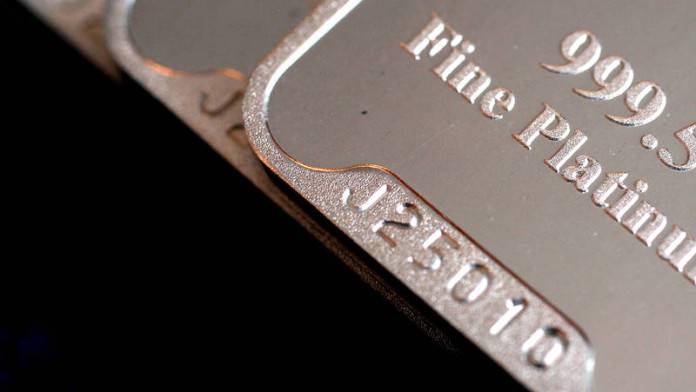 ROYAL Bafokeng Platinum (RBPlat) could offer up to R2bn for Platinum Group Metals' (PTM's) Maseve mine, a development that may eventually require another capital raise, said Investec Securities.
The bank said there were "attractive synergies" between RBPlat's Styldrift project and the adjacent Maseve, adding that the 115,000 tonnes per month concentrator at Maseve was the key target asset. "Should this transaction proceed, we expect RBPlat to offer around R1.5bn to R2bn, the estimated replacement cost of the concentrator," said Investec.
However, the acquisition would represent a firm commitment to the second phase of Styldrift "… implying additional investment for development and associated fleet, a scenario that might call for a capital raise," said Investec.
RBPlat issued R2.1bn in bonds in March in order to complete some R3.2bn in finance for the development of its Styldrift I project to 150,000 tonnes of ore per month. In addition to the corporate bonds, some R2bn in corporate debt facilities were also negotiated.
Bidding R2bn for Maseve would lift RBPlat's net debt/EBITDA from 2.2x to 4.5x, an increase of 105% while net debt to equity would increase from 15.3% to 28.1%. The acquisition of Maseve could exhaust RBPlat's current credit facilities. The upside, however, is that for little expense, the concentrator could be expanded to 165,000 tonnes per month.
RBPlat confirmed on July 30 that it was interested in buying the assets connected with Maseve, saying that "… in line with its growth strategy, [it] submitted a conditional non-binding expression of interest in respect of a potential transaction with Platinum Group Metals Limited relating to its Maseve business".
Asked to comment on RBPlat's discussions with PTM at the firm's interim results, RBPlat CEO, Steve Phiri, acknowledged that infrastructure at the Toronto-listed firm's Maseve mine could lessen RBPlat's capital calls for the development of its Styldrift Phase II project. "Phase II is a beautiful, beautiful asset and that gives us an option which its Merensky (reef). As for the PTM asset, I can't say more. It is contiguous and there are synergies. That's all I can say," he said.
As for PTM, it indicated its interest in proceeding with a new project after announcing on August 4 that it had received South African government approval for the transfer of rights to its Waterberg palladium/platinum prospect to a separate joint venture vehicle amid interest in the project.
The company had earlier announced that it was heavily scaling back production at Maseve – described by Investec as having a complex orebody – and applying a hybrid mechanized and conventional mining technique.
"[PTM] has active interest in its Waterberg Project from multiple parties in South Africa and internationally, with discussions ongoing. Interest in Waterberg is driven by the strategic nature of the Waterberg deposit as one of the only significant primary platinum and palladium assets globally with a thick, low cost, fully mechanized mine plan," it said. PTM said earlier Waterberg could produce over 700,000 ounces a year of platinum group metals.