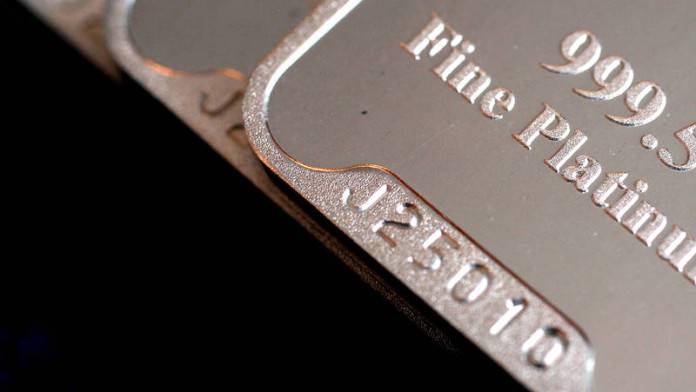 LOWER capital expenditure and above inflation cost increases among platinum miners were "beginning to bite", said the World Platinum Investment Council (WPIC) which today forecast total platinum supply would decrease by 2% year-on-year to 7.8 million ounces.
"Supply clearly remains constrained, with the longer-term effects of reduced capital expenditure and above inflation increases in operating costs beginning to bite in some areas," said Paul Wilson, CEO of the WPIC in the organisation's second quarter report.
Commenting on the overall health of the platinum market, the WPIC said the market would be roughly in balance and despite improvements in Indian jewellery demand, resilience for diesel-based autocatalysis – especially in the large (SUV) vehicle segment – and further increases in investment demand, total demand for platinum was "subdued".
"Platinum demand, while lacklustre overall, is less clear-cut than one might think," said Wilson. "Autocatalyst demand for platinum remains robust, defying the expectations of some, with overall demand levels for this year expected to be roughly the same as in 2014," he said.
South African platinum producers have announced a number of cuts to production including Platinum Group Metals at its Maseve mine, Royal Bafokeng Platinum, and Bokoni Mines, a company in which Anglo American Platinum (Amplats) has a 49% stake.
Analysts have also suggested that Impala Platinum, which is due to report its full-year numbers on September 14, may announce production cuts with an estimated 300,000 oz thought to be unprofitable at the firm's Lease Area (Rustenburg) shafts.
However, this is easier said than done. Neal Froneman, CEO of Sibanye-Stillwater, said last week that the firm may not cut up to 300,000 oz of production from its Rustenburg shafts as suggested earlier this year after first taking them over from Amplats.
Secondary supply is forecast to slip by 3% when compared to 2016, with a reduction in jewellery recycling outweighing increased autocatalyst recycling, said the WPIC.
The dollar price of platinum moved through $1,000 per ounce for the first time since March on September 5, but the metal is still about 9.5% down on a 12-month basis.