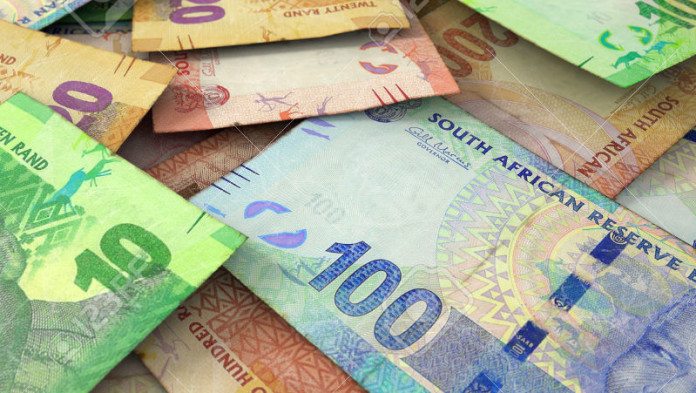 DRDGOLD CEO, Niël Pretorius, said he wanted to raise the question of gold or currency hedging contracts at the firm's next board meeting as he anticipated the rand may appreciate in the next 12 months.
"We are not planning to hedge at the moment, but I wonder if we shouldn't," he said citing the example of Harmony Gold which sold forward a fifth of its gold production in 2016 and also took out a currency hedge. Pretorius said the company had "… made a lot of money for shareholders" by doing so.
Hedging made sense if companies took the attitude of spotting the market opportunity rather than using it as a defensive tool "out of fear", said Pretorius. He expected the gold price in dollar terms to continue its upward trajectory owing to global political instability.
"Short term hedging is a possibility if it's supported by short-term dynamics, when the currency is weak and the dollar gold price is quite high," he said. Pretorius thought that the rand could strengthen in 2018 following the ANC's elective conference when the current battle to succeed Jacob Zuma as party head was concluded.
"Maybe we should then lock in some upside," he said.
DRDGold reported a 98% drop in full-year headline earnings to 2 South African cents per share as a result of higher costs from a restructuring of its west Rand operations – a reorganisation that the company hoped would be assisted by an improvement in the rand gold price. However, the metal price was relatively static in the year, averaging about R548,268 per kilogram which was only slightly above the 2016 average.
The rand gold price is currently R558,534/kg, an improvement that would make "… all the difference", according to Pretorius. "A R10,000/kg increase makes a massive difference," he said. "We will make a R110m saving on running costs simply because of adjustment in our business cost profile; and more predictable reserve. So even a marginal increase in the dollar gold price puts us in a favourable position."
BENCHMARKS
Speaking at the presentation of the firm's full-year results earlier today, Pretorius was critical of a report by civil group, the Bench Marks Foundation, which called on the company to improve on its community engagement efforts, especially by ameliorating the effects of dust on nearby communities.
"Only if it's blowing a gale from a south westerly direction is there a problem of dust for communities and that's only because they have moved closer to the dumps," said Pretorius, who added that DRDGold was one of the few mining companies that continued to spend significant amounts of money on communities in the region.
He also said that the report by the Bench Marks Foundation on environmental effects of DRDGold's activities had been done without consultation.
Bench Marks Foundation lead researcher, David van Wyk, responded by saying that the foundation preferred to work through communities rather than directly with corporates. He also disputed Pretorius' claim that dust from the dumps DRDGold mines did not affect communities much.
"In response to DRD's claim that dust from its mine dumps 'pose no health risk and negligible public nuisance', and that 'there is no credible evidence that the dust is toxic', we ask why there is such a high prevalence of respiratory illnesses in the communities studied if this is the case?," said Van Wyk in a statement.
"Our research found that more than half (56.1%) of residents identified respiratory ailments (cough, sinus, asthma and TB) as their most persistent ailment. This is compared to only 25.6% of residents of Danville, Mafikeng, likewise identifying respiratory complaints. Danville was chosen as a control study because it is a township with asbestos roofs that in all ways approximates Riverlea, except that there is no mining in close proximity," he said.