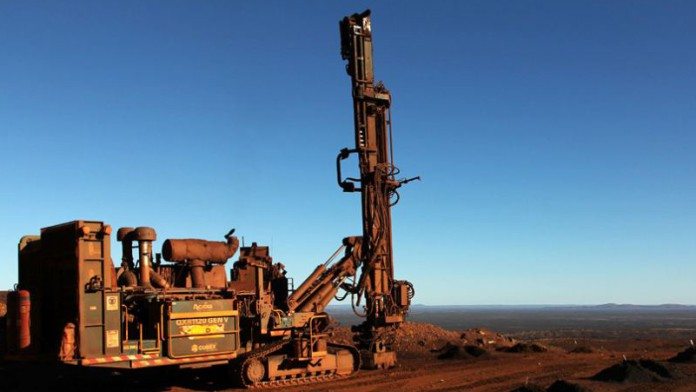 AUSTRALIAN base metals exploration firm, Orion Minerals, said it had applied for a secondary listing on the Johannesburg Stock Exchange which would expand its fund-raising opportunities, including improving access to development capital in South Africa.
The company, which is capitalized on the Sydney Stock Exchange at just over A$21m (R217m), is conducting drilling programmes at the Prieska zinc/copper project in South Africa's Northern Cape province. It is also digging for gold and base metals in Australia's Queensland and Western Australia.
"We are delighted to announce that, in the event of the application being successful, Orion will have an additional platform to access capital for its base metal development strategy in South Africa, and provide an opportunity to unlock further value for shareholders by potentially increasing the marketability and liquidity of our shares," said Denis Waddell, chairman of Orion in a statement.
The company also said the listing would give it access to South Africa's large parastatal banks and funds "… which are captive within South Africa due to South African Exchange Control restrictions" – a reference to entities such as the Development Bank of Southern Africa and the Industrial Development Corporation.
The search for development capital provides some insight into the growing comfort explorers have with the commodity market and although the JSE is not exactly flood with new listing applications, Orion's application is a step forward.
Another development company, Minergy, said today that it continued to examine the possibility of listing its shares in Johannesburg although it added that it was also considering a London and Sydney listing. Minergy is developing a coal prospect in Botswana, where it is primarily listed, in order to supply regional coal as well as the coal export market.
The Chamber of Mines has said on regular occasions in the last 18 months that new investment in South Africa will be hard to come by whilst the country's mining regulatory environment is unpredictable.
The Department of Mineral Resources earlier this year published a redraft of the Mining Charter which set down stringent ownership, procurement and financial demands which are especially relevant for new mining and prospecting license applications.