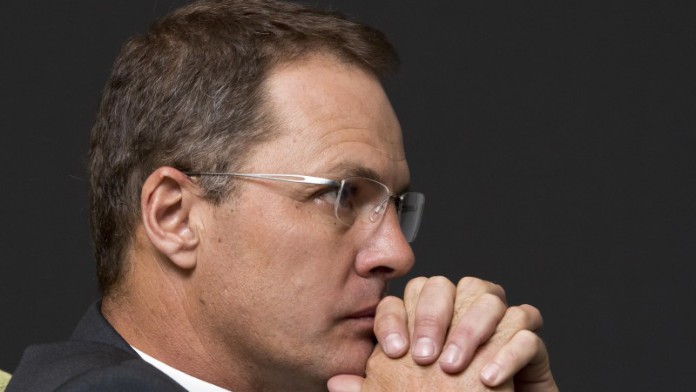 GOLD retreatment firm, DRDGold, blamed significantly lower earnings in its 2017 financial year on operational restructuring and the removal of "legacy issues", and said it was better positioned to control costs in the current financial year.
The company had "rigorously addressed costs" in the longer term, erased the environmental legacy of two rehabilitation sites, and shifted the centre of gravity of its operations further east closer to its core Ergo plant "… all of which will contribute to far more efficient and cost-effective reclamation," said DRDGold CEO, Niel Pretorius.
Analysts had been critical of DRDGold during the calendar year commenting that of all the surface retreatment companies operating in South African today, it was the most expensive, partly owing to the distance of its operations to the Ergo processing plant and the fact it uses more power and reagents as it employs two different gold extraction methods.
These were some of the matters it has attempted to address in the 2017 financial year. In essence it has moved on from largely depleted western Johannesburg gold tailings, opening up new easterly Johannesburg sites closer to its Ergo site. This was also involved closing its existing Crown processing plant, due to be completed by calendar year-end.
The financial impact of this restructuring was a 98% drop in headline earnings to 2 (two) South African cents per share. However, Pretorius said its efforts weren't helped by the gold price which decreased to an average of around R548,268 per kilogram in its 2017 financial year which was only slightly above the average in 2016.
In addition, the clean up of its legacy sites proved "more difficult and costly" than expected while there was a bigger than expected knock-on effect after treating relatively low volumes from these largely mined out sites.
Nonetheless, the company maintained the dividend, albeit it at a lower level of 5 (five) cents per share while dividends paid to shareholders of the parent company falling to R50.6m from R252.9m previously.
Said Pretorius today: "We took a decision at the end of the 2016 financial year that the 2017 financial year would see us execute a set of necessary actions involving substantial effort and cost". These were to move the operational centre of gravity and tie up the legacy issues of its old dumps.
"By the end of the 2017 financial year, much of the pain had been absorbed; most of the legacy sites had been cleared and substantial progress had been made on the rehabilitation of the Crown plant site," said Pretorius. "We expect the cost benefit in the 2018 financial year of eliminating of the overall Crown footprint to be of the order of R72m," he said.
Production totalled 137,114 ounces, a 4% decline on the 143,457 oz produced in the previous financial year. The company has guided to relatively flat year-on-year production of between 138,000 to 145,000 oz in the current financial year.
All in sustaining costs (AISC) increased 6% in rand terms to R530,930/kg from R499,425/kg previously. The AISC margin fell to a mere 3.2% compared to 8.4% in the previous financial year – a decline of some 62%.
There was a cash outflow of just over R45m. Cash and equivalents as of June 30 was R253.7m compared to closing cash of R351.8m on June 30 in 2016.
After hitting a one-year low of R3.76/share on June 1, shares in DRDGold have been on the rise, largely owing to the improvement in the dollar gold price, itself a function of increasingly global political instability. Shares in the firm are currently trading at R5.17/share ahead of opening in Johannesburg today.
SILICOSIS
Perhaps controversially, DRDGold has not made a provision for a potential award to former employees suffering from silicosis contracted whilst working at the firm's premises in the past. The company is not part of the working committee which includes the likes of AngloGold Ashanti and Harmony Gold – both of which have set aside millions of rands for a potential legal settlement.
"The working group is looking at a risk mitigation approach; they want to put their arms around a number and take away a lot of uncertainty on exposure," said Pretorius in an interview with Miningmx.
"But is there a case to meet on the merits? At this stage there is insufficient information in the papers that there is a case to meet because the law of civil liability would have to develop significantly before legal liability is established," said Pretorius, who was formerly DRDGold's legal counsel.
"The numbers are also too opaque for us it would be premature to consider settlement," he said.