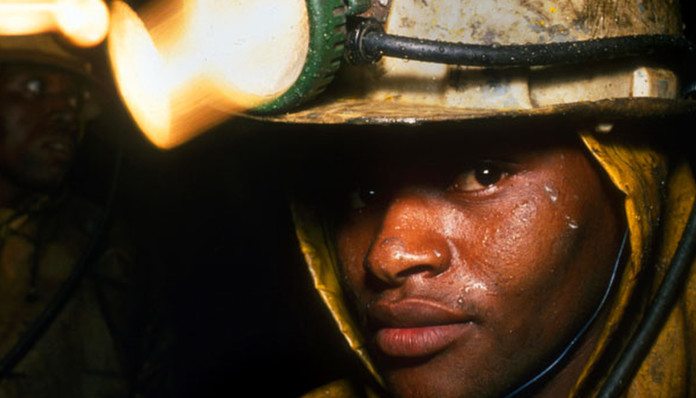 AT least 2,500 employees of Impala Platinum's (Implats') Impala Rustenburg may be affected after the firm unveiled the first of possibly several waves of restructuring aimed at keeping the mine open.
"It must be emphasised that no final decision has been taken as regards the proposed restructuring, and no final decision will be taken prior to full and proper consultation with affected employees, and their representatives," said Nico Muller, CEO of Implats. A Section 189 restructuring notice had been issued in line with the Labour Relations Act.
Implats said last week during its 2017 financial results presentation, in which Impala Rustenburg incurred a headline loss of R2.68bn, that restructuring was imminent as it believed the low platinum price was the "new normal", at least until 2020. The mine had seen its own production slip from one million ounces to 654,000 ounces in the 2017 financial year. It has guided to production of up to 720,000 oz for the current year.
Implat's total refined platinum production was 1.53 million oz in the 2017 financial year because it also mines in partnerships elsewhere in South Africa and Zimbabwe.
"The financial sustainability of Impala has deteriorated significantly over recent years," said Muller. "We have implemented ongoing cost saving and optimisation initiatives in an attempt to restore profitability and secure continued employment as far as possible.
"Unfortunately, we are now left with no further option in the prevailing operating environment, but to consider further restructuring processes that may lead to a reduction in the number of employees," he said. Impala employs 31,000 people at its operations including another at-risk mine, Marula.
Marula, which suffered a headline loss of R737m in the 2017 financial year owing to community-related disruptions, would not be bailed out any more, said Muller last week. Implats attempted to sell Marula in 2015 but then reversed the decision after it failed to attract a suitable offer. It decided to re-invest in the mine instead.
No mention was made of Marula in today's announcement, but Muller said last week that restructuring was likely to be subject to a number of iterations. He followed up on that today saying that while he expected "some 2,500 people" could be affected in the near term, this does "… not preclude further optimisation processes that may be required in future to ensure the continued sustainability of the operation".
Persistent low metal prices and continued production cost increases had hurt the mine while "… productivity rates have also declined over the last few years," he said.
Whilst Muller didn't provide specifics on his short-term restructuring targets, and production guidance for the coming year at 680,000 to 720,000 ounces is as planned, there has been a notable change in long-term (five years) guidance out of Rustenburg which is now forecast to produce 750,000 oz by 2022 compared to 820,000 oz previously.
It was expected that Impala Rustenburg would continue to burn cash for the remainder of the current financial year whilst it attempted to restructure, said Brenda Berlin, CFO of Implats who added that the company was comfortable with its net debt level and did not expect to have to tap the market for funds.