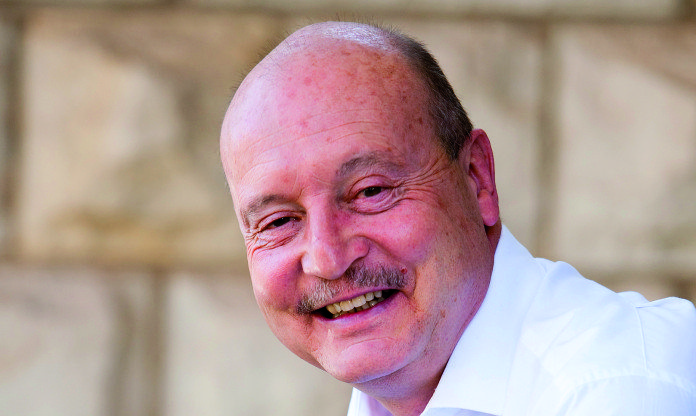 SHARES in Petra Diamonds fell 8% during morning trade in London after the company acknowledged that the suspension of its Williamson mine would put its covenants with lenders under pressure.
"Williamson does impact our liquidity; our covenants at December will definitely be under pressure," said Johan Dippenaar, CEO of Petra Diamonds. "We are yet to go into detailed discussions [with lenders]. But I am confident that with our past history with covenants, it is a thing we can cross," he said. "We have sufficient headroom," he said.
Dippenaar was commenting during the presentation of the group's year-end figures which somewhat under-whelmed analysts. "Petra reported underlying earnings before interest, tax and depreciation [EBITDA] of $157m, which came in 7% under forecast on 6% higher-than-expected costs, primarily at Cullinan," said Edward Sterck of BMO Capital Markets.
The key number in this performance was lower-than-anticipated production which at four million carats undershot guidance of between 4.4 million to 4.6 million carats. The company needs all its mines to contribute if it is to have a decent stab at cutting net debt which at $555.3m is at near-peak levels following long-standing project investment.
It's for this reason that the possibility there will be no exports from Williamson in the first six months is disquieting for shareholders. Petra announced on September 11 that it had suspended production at the mine after a parcel of goods was blocked from export by the Tanzanian government.
The government alleged Petra had under-reported the value of certain diamonds and that it subsequently planned to nationalise the mine. "A fresh valuation done by the government established that the actual value of the diamonds is $29.5m," the ministry said in respect of diamonds due for export which it valued at $14.8m.
Williamson is valued at $28m, equal to about 3% of the total asset value of the company pre-debt with the asset's contribution to EBITDA also around 3%.
Said BMO's Sterck: "Whilst Williamson is a minor operation for Petra, its performance does influence whether the company will meet its December covenant measurements or not. If normal operating conditions prevail, we would expect Petra to pass the tests. If Williamson's exports continue to be blocked, then we estimate that Petra will miss the net debt to EBITDA measurement but will still pass the other covenants".
"Given that the situation in Tanzania is outside of the company's control and the balance sheet remains robust, we would be surprised if the lenders took a hard line on covenant breaches," he said.
The current covenant test states that net debt cannot exceed four times EBITDA falls due by December. There's another test in June 2018 where the ratio of net debt to EBITDA declines to 2.5 times implying major deleverating of the balance sheet during the period.
Investec Securities said the covenant target "… should be just about achievable if the company suffers no misses or unanticipated challenges e.g. government, unions, incidents etc". Petra is yet to finalise wage agreements at all its South African mines although there are indications unions could settle at between 8% to 10% depending on the wage grade.
Dippenaar said Petra would be cash flow positive by the second half of its financial year even without sales from Williamson. He also suggested the group would have a strong payout policy because demands on sustaining capital would not be as heavy as traditional 'tabular' miners. It would halve by 2020.
Commenting on the company's prospects, Dippenaar said it was "on track" to meet this year's production guidance of between 4.8 million to 5 million carats, increasing to as much as 5.3 million carats in the 2019 financial year.
"Key going forward will be quarterly production updates demonstrating delivery to the latest guidance plan that we hope is sufficiently conservative," said Investec Securities.
"It has been a tough year for Petra and the situation at Williamson we hope will be resolved and less troubling than the challenges faced by Acacia," it added referring to the gold mining firm which recently placed its Bulyanhulu gold mine on care and maintenance amid a dispute with the Tanzanian government over the value of its concentrates from the mine.