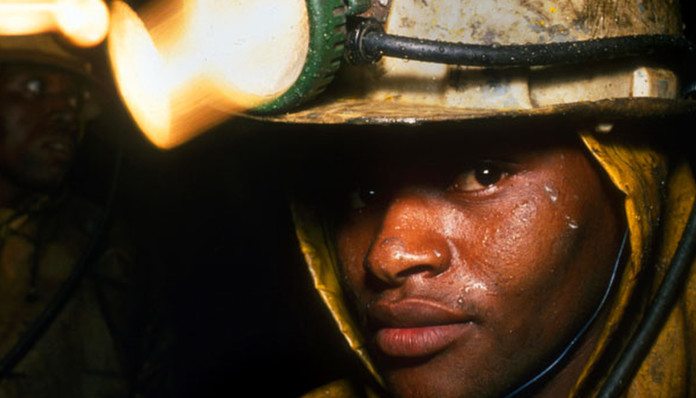 ROYAL Bafokeng Platinum (RBPlat) turned in a highly creditable third quarter operating performance taking platinum output up nearly 7% to 58,000 ounces, but it came at a cost with the firm losing control of its safety standards.
There were no fatalities but RBPlat recorded an additional five serious and nine lost time injuries more than during the comparative 2016 period – an increase of 96% and 146.7% respectively. Surprisingly, the Department of Mineral Resources (DMR) did not impose any safety related stoppages – known as Section 54s – perhaps an indication of improved relations with the regulator in the region.
Steve Phiri, CEO of RBPlat, has been outspoken on the Section 54 'scourge' in the past. In November last year, he expressed his disappointment at the over-zealous application of the regulation that allows the DMR to shut mines following safety incidents which had, at the time, resulted in the loss of 17 production shifts equal to 7,000 platinum ounces.
RBPlat said today in a production update for the July to September quarter that the increased lost time frequency rate was down to restructuring which had impacted "worker morale" at its Bafokeng Rasimone Platinum Mine (BRPM), specifically South shaft.
RBPlat said in August there would be a reduction of 636 employees at BRPM of which 116 employees would be relocated to the Styldrift project. The employment of the balance of some 520 employees, including 213 contractors, would be terminated. The restructuring is anticipated to achieve annual savings of R118m. RBPlat posted an interim headline loss to end-June of 5.3 cents per share.
The safety lapse was also blamed on an increase in the "… overall risk profile at Styldrift as construction and mining activities were accelerated in line with the capital construction programme requirements". Some R578m was spent in capital expenditure at Styldrift bringing the total project expenditure to R7.8bn of a total expected capital layout of R10.5bn. Ultimately, Styldrift will double RBPlat platinum group metal (PGM) production to an estimated 600,000 ounces a year.
Said RBPlat: "Despite the disappointing safety performance for the quarter under review we remain confident that our renewed safety culture will yield the desired results on our journey to resilience and achieving zero harm". However, from a production perspective, the third quarter was a very strong.
Described in a Citi report as an "outstanding performance", the bank's mining analyst, Johann Steyn attributed the much-improved performance to a 9.1% increase in milled volumes, a decrease in UG2 material milled to 17.8% from 20% previously, and a 2.9% year-on-year reduction in absolute costs to R724m.
Steyn said RBPlat had under-performed the sector lately but the production figures would most likely spark renewed interest in the stock. Shares in the company were up 2% in Johannesburg to R31.62/share valuing the company at R7.4bn. The firm has certainly been grabbing the headlines of late.
It confirmed in August it had agreed buy the Maseve mine from Platinum Group Metals (PTM) for $74m (R955.5m) in shares and cash with the latter due to be settled with the proceeds of a proposed R1.1bn to R1.4bn equity capital raise. In March, it issued R1.2bn in corporate bonds in order to complete some R3.2bn in finance for the expansion of Styldrift.