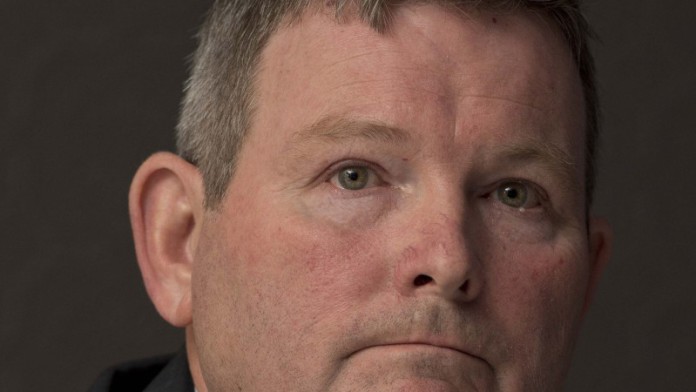 ACCORDING to scurrilous rumour, Northam CEO, Paul Dunne, was behind an attempted coup of Terence Goodlace when he was CEO of Impala Platinum (Implats). Dunne at the time was head of Implats' operations, but didn't like some of the things Goodlace was doing. He might even have wanted the top job himself.
These days, it's highly unlikely the financially and operationally troubled Implats is a company Dunne would much covet running, especially given that he has transformed Northam in the three years since leaving Implats.
As Northam rises, Implats falls; in fact, in one of those delicious ironies, there's been a role reversal with Implats becoming the kind of single asset company that was a barb most commonly sent Northam's way when it was the unusually deep and geologically challenged problem child of Gold Fields of South Africa.
Implats' survival is dominated by Impala Rustenburg, a mine so dysfunctional that it could ruin the company unless urgent action is taken. Already, newly appointed Implats CEO, Nico Muller, has raised the possibility that 2,500 jobs will be cut at the mine with more staff cuts to come given that labour is about 50% of total costs.
At Northam, however, long gone are the days when the company's fortunes turned on Zondereinde, its Limpopo province mine. In fact, analysts reckon Northam could become a one million ounce platinum group metal (PGM) producer in several years time. It produced 474,000 oz in its 2017 financial year which, over three years, is a 26% increase.
According to a recent note by Citi analyst, Johann Steyn, Northam is positioned to add some 520,000 oz of PGMs over the next five years. "With multiple growth options, a strong balance sheet, and well performing assets, we argue that Northam is uniquely positioned within the SA platinum sector," said Steyn in a recent note titled 'In a league of its own'.
In the main, Dunne has acquired the growth through a combination of opportunism and smart-dealing. For instance, he bought the Everest mine for R450m from struggling Aquarius Platinum in 2015. Everest is contiguous with Northam's Booysendal mine and project. Then in October 2016, he swapped minerals with Anglo American Platinum in a deal worth R1bn in order to secure the future of Zondereinde for 30 years.
This year he sought the mothballed Eland Platinum from Glencore for a only R175m after agreeing to market the chrome by-product from the mine through the Swiss-based miner and marketer. Another failing company, the US PGM recycling firm A-1, was in Dunne's sights in July. The company has been bought for a mere R139m.
But he's also been lucky.
Booysendal North was a long-standing project of Dunne's predecessor Glyn Lewis who did a lot of the spade work. No sooner had Dunne taken his seat at Northam than Booysendal was starting to produce its first metal. It was also handy that the Northam balance sheet was heavily recapitalised after a R6.6bn economic transformation deal which left it with R3bn on the balance sheet – largely enough to finance Northam's growth.
According to Christopher Nicholson, an analyst for RMB Morgan Stanley, Northam is likely to get a near doubling in production over the next three to five years with net debt of only R200m, excluding some R700m which will be required to bring Eland on line – a project Northam has said would be self-funded.
Northam's net cash position as of its June 30 year-end point was about R1.8bn.
Set against this, Dunne is steadfast in his belief that the platinum market will slide into a large supply deficit in time. He bats away suggestions the sector is moribund. South African output is in decline, but that's a good thing; at least for the survivors.