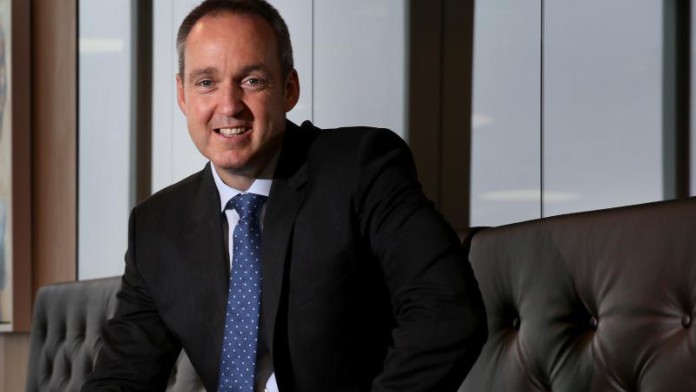 SOUTH32 CEO, Graham Kerr, caused a minor storm recently when in a newspaper article he described South Africa's business environment as "uninspiring" and "depressing". For a usually placid, former accountant, this was a rare demonstration of blunt candour.
The group has subsequently said Kerr's comments are not generally how it feels about its investments in the country which extend to coal manganese and aluminium. Yet it's hard to ignore the group's recent track-record in respect of new business.
In 2016, South32 spent $2.25m for a 50% stake in Northern Shield Resources, an exploration firm operating in Canada's Quebec. A year later, it announced two quick-fire investments in Trilogy Metals and Arizona Mining, the former operating in Alaska. For a company called South32, that's an interesting amount of new Northern Hemisphere real estate.
According to Mike Fraser, COO of South32's Southern Africa assets, Kerr's outburst had its roots in a recent exchange with South Africa's Department of Mineral Resources (DMR) which, to be fair, is probably enough to perplex and frustrate even the most phlegmatic among us.
The company had applied to the DMR for a mining licence over property that would represent the extension of Klipspruit, an thermal export coal project costed at about $250m and creating employment for about 8,000 people in Mpumalanga province during the construction phase.
"I met with the [mines] minister on two occasions where he said he would try and resolve it [the mining licence application] for us. He could see the benefits of the project and he would try and resolve it for us," said Fraser. "Then this thing got stuck at the regional office of the DMR and it just couldn't get progressed out of the regional office," he said. "Then the papers were lost and we had to resubmit them.
"Then they asked for an engagement with the communities which is not a requirement in terms of the law. But they wanted us to engage with the communities. We did that, had this engagement, had letters of support from the communities. Then the regional manager went on leave.
"Then the papers got lost again."
Following this imbroglio, South32 was able to graduate the application out of a regional office to the national level but that unfortunately conincided with the publication of the redrafted Mining Charter which Fraser said took everyone's eye in the DMR, and in industry for that matter, off the ball.
There was also the prospect that in terms of provisions in the new Mining Charter, the mining licence application for Klipspruit could potentially introduce new requirements that were less economically attractive for South32. Although it's unlikely the redrafted Mining Charter will see light of day in its current form, it was at this juncture that South32 decided to resort to legal measures.
"From our point of view we just thought any further delay in the investment decision of Klipspruit actually risked the entire operation because, come 2019, we don't have coal up the road," he said. "If we don't start making that investment decision now, we are going to be in a position where we don't have a business. So from a moral point of view, not even from a shareholder point of view, we said we could challenge this just on the pure basis of protecting jobs, livelihoods and the communities," he said.
In the end, the matter was presented before the High Court on August 17.
South32 subsequently issued a press statement once the story became public. It commented, rather soberly: "We are pleased with the High Court's decision to grant our Section 102 application for the amendment of the Klipspruit Colliery mining right, which includes the proposed Klipspruit Extension Project".
Asked why the company did not receive more support from the mines minister [now Mosebenzi Zwane] or his department, Fraser said: "I can't determine whether this is a very deliberate strategy to obstruct, or whether there's just an incompetent team around him".
CASH, CASH AND MORE CASH
The Klipspruit mine sits within the Springs-Witbank coalfield and produces a nominal eight million tonnes of coal. The intention is to open new reserves as existing accessible reserves deplete in about two years' time. One of the problems with the legal spat, however, is that a decision on the project has been delayed.
"We're probably three months behind where we would like to be on the project so there has certainly been an impact as a result of the delayed investment decision, but we're looking at how we can catch that up now in the next while," said Fraser. "And the real impact is that we've built in quite a bit of time for the wet season now, particuarly over December and January, so we will look to see where we can catch up on that. But there may be a little gap on timing."
Fraser insists there's no investment hold on South Africa per se; rather, the debate at executive committee level is more about whether to allocate capital to projects or return it to shareholders. "We are what we are," said Kerr in an interview in August when asked by this correspondent whether the company might be caught short when the mining market inevitably switches its attention to expansion and capital growth over yield.
And what it is, is a money-printing machine of a company.
South32 had just announced its year-end figures. Apart from an impressive increase in the final dividend to 6.4 US cents, taking the total dividend to 10 US cents/share, the group also extended its share buy-back programme adding $211m to the $500m it already promised to purchase. This lifted the total cash returns yield to 8.3% and implied some $539m in share repurchases during the current (2018) financial year.
"The bigger decision around capital allocation is: can we actually generate or deliver returns out of those opportunities that actually compete with the alternative uses of cash such as share buy-backs or other returns to shareholders," said Fraser. "That's actually the bigger part of the conversation for us rather than is there political risk to investing in South Africa."
Fraser said the group would approve Klipspruit and continue to invest sustaining capital in its manganese business which it shares in joint venture with Anglo American through the Samancor entity. And more coal investment is on the horizon.
The company is waiting for approval from Eskom to extend Khutala, a cost plus mine in Mpumalanga that provides fuel to Kendal power station. There's also greenfields investment that will take place at a prospect called Pegasus. "We have mining right applications for Pegasus in place and when we get that we're very clear that's on our batting order," said Fraser. "We will mine Pegasus because we actually need that coal to mix with our Wolwekrans-Middelburg Complex [another mine in Mpumalanga that has a supply contract with Eskom].
Analysts rate highly South32's cash generative ability which is perhaps a not too suprising strategic goal of the group considering it was born in the teeth of the commodity crisis following a decision by BHP Billiton to demerge its non-core assets; those for which it was hard to motivate capital allocation. You don't make such unbundling decisions in the up-cycle. In terms of how it informed South32's corporate DNA, it crystallised a king of orphan's sense of austerity and reserve.
Said one analyst: "Life concerns remain the biggest drawback to South32's investment case, in our view. We note this is centered on Cannington and GEMCO". These are assets located in Australia which have a stated life of 10 and 12 years respectively and are estimated to represent about 21% of South32's total net asset value.
"South32 has about three to five years before needing to commit capex to new development," said the analyst. "With ample cash generation over this timeframe we are not overly concerned about the company's ability to replace exhausted production for value."