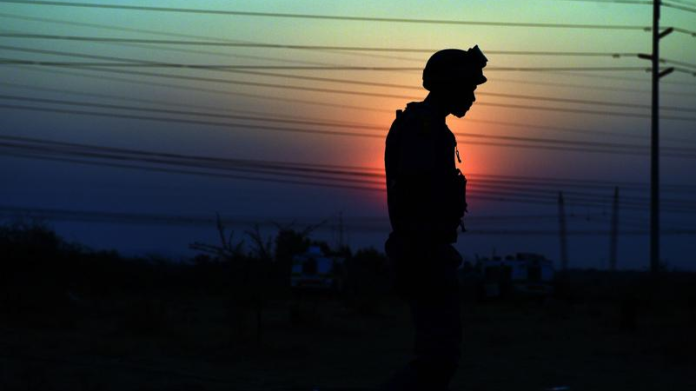 GERMAN chemicals company BASF has threatened to terminate its relationship with Lonmin if the UK-listed platinum group metals (PGM) business fails to tackle community and environmental problems at its Marikana mine near Rustenburg.
Wirtschaftswoche, a German publication, said that while BASF recognised improvements in Lonmin's community and ecological efforts, especially since the tragic Marikana massacre in which miners were shot dead during a protest, there were still deficits.
"Since then, BASF, as the main customer of Lonmin, has endeavored to enforce better working conditions in the mine," said Wirtschaftswoche citing a statement on behalf of BASF. BASF regularly conducted surveys and site visits at Lonmin, most recently in January 2017, it said. "This follow-up audit has resulted in several areas a positive result," it said. However, the audit also identified gaps that Lonmin still needed to close," said BASF. BASF is described as Lonmin's largest customer.
Wendy Tlou, spokeswoman for Lonmin, told Miningmx that the platinum firm would provide a response to the report on Thursday morning (November 2).
As recently as September, civil rights group Groundup criticised Lonmin for not implementing an undertaking to build 5,500 new houses in Marikana by 2011 as well as upgrading old single sex hostels.
According to the Daily Maverick, Lonmin was to build 3,200 houses and convert 70 hostels, but by the end of Lonmin's 2009 financial year only three of the 3,200 houses had been built, and only 29 hostels converted. Lonmin's Tlou told the publication that the firm's housing plan had not yet been approved by the Department of Mineral Resources (DMR). For its part, the DMR said it didn't have sufficient human resource to implement the plan.
Losing a customer such as BASF is a problem Lonmin could do without as it pulls on every possible lever operationally to make itself sustainably profitable.
In October, Lonmin announced it may have to part with more than 1,000 jobs, including 446 permanent employees, in order to withstand the effects of persistently low PGM prices. This will bring to over 8,000 the number of jobs reduced at Lonmin's shafts in Rustenburg over the last two years and provides some insight into how the UK-listed company is struggling to survive notwithstanding recent improvements in its net cash levels.
Lonmin cut about 6,860 jobs in its 2016 financial year taking down its full staff numbers to just over 33,000 souls. Then several months later it cut into its production target of about 700,000 ounces to about 650,000 to 680,000 oz for the 2017 financial year.
Development crews were redeployed and contractors were reintroduced into the Generation One shafts, the older parts of the Marikana complex, in order to lift volume rates. Ben Magara, CEO of Lonmin, told Miningmx in September the initiative had worked. Since then, the firm has sought a number of other 'levers' in an attempt to survive the low basket price of PGMs.
It bought Anglo American Platinum's 45.6% stake in the Pandora Joint Venture in November which enables it to realise capital expenditure synergies of $2.6bn which Magara said would lift the net present value of the company – a key measure by which lenders measure its solvency.
On October 6, shares in the company gained 18% as it emerged Lonmin's lenders would waive the next two debt covenant tests for September just passed and March 2018 provided it left untouched some $200m in undrawn debt. This takes pressure off Lonmin which analysts feared may have to seek public and private funds again following three capital calls on shareholders since 2009 totaling $1.1bn.