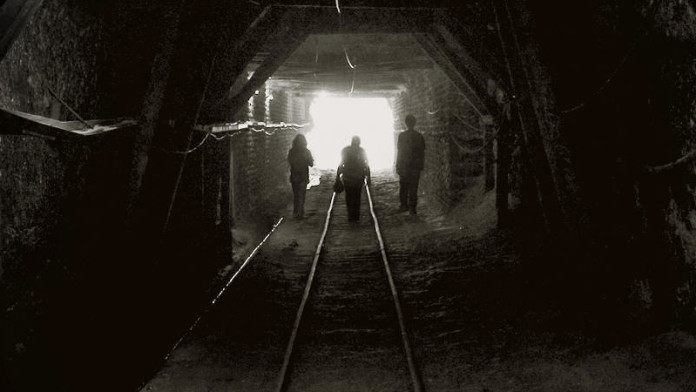 LONMIN dismissed a report that the German chemicals manufacturer BASF may stop buying platinum group metals (PGM) from it stating that "… a firm supply agreement with BASF remains in place".
Wendy Tlou, spokeswoman for Lonmin, said in response to a Miningmx question regarding the business relationship with BASF that the company used a process of "… continuous improvement to drive sustainability performance".
This follows a report in the German press earlier this week that BASF, which buys PGMs for its catalytic converter manufacturing business, was considering severing its ties with Lonmin if the platinum firm's human rights track record did not improve. It's thought BASF is concerned about Lonmin's lack of progress in providing housing for employees.
In a related matter that may already be a concern to BASF is a key finding in a pilot study commissioned last year by Lonmin which acknowledged that sexual harassment of female employees at the company's facilities, near Rustenburg in the North West province, was "common and pervasive". The report was delivered to Lonmin in March. Lonmin has subsequently set out an action plan that it hopes will respond to the issues.
The rape and abuse of women and children in the platinum belt was a feature of a 2016 report by Doctors Without Borders (Medicins sans Frontieres/MSF). It found "… disturbingly high levels of sexual assault – on men, women and children – in the region".
BASF clarified its current position saying that there were no immediate plans to end business ties with Lonmin, but it reiterated the tenor of recent reports that the platinum firm's sustainability efforts were under close scrutiny.
It spoke of "hopeful signals" that Lonmin was providing regarding improving living and working conditions for employees, as well as its efforts to ameliorate the impact of mining on the environment. But it also issued a warning.
"We also observe that the development of the living conditions for Lonmin workers is not progressing as quickly as one would expect or hope," it said. "This is due to the fact that the situation in South Africa is extremely multi-faceted and cannot be solved in the short term by one institution alone," it added.
At heart, is an undertaking by Lonmin to have installed 5,500 new houses in Marikana – the site of an atrocity in which protesting miners were shot dead by police in 2012 – as well as upgrading single sex hostels.
According to the Daily Maverick, Lonmin was to build 3,200 houses and convert 70 hostels, but by the end of Lonmin's 2009 financial year only three of the 3,200 houses had been built, and only 29 hostels converted. Lonmin's Tlou told the publication that the firm's housing plan had not yet been approved by the Department of Mineral Resources (DMR). For its part, the DMR said it didn't have sufficient human resource to implement the plan.
SEXUAL HARASSEMENT
Responding to a Miningmx inquiry, Lonmin shared the details of a pilot study into the treatment of female employees at its facilities in which it stated that "… sexual harassment and violence against women at work at Lonmin was common and pervasive".
Sexual harassment was reported to have occurred in the cages that transport employees to mining areas, as well as during transit, and in ablution facilities. Individual women who were working on their own had also reported instances of harassment. Lonmin also acknowledged that: "… sexual harassment and violence against women and children in the community" was a problem. Children were "… giving sexual favours for money", it said.
Lonmin has compiled an action plan identifying the timeline for remediation as well as individuals responsible for various responses. In some cases, there had been advances. For instance, industrial theatre in English, Xhosa and Setswana had taken place last month at its facilities – an effort that was supported by posters and pamphlets.
Other goals had not yet been attempted such as an initiative to provide work-appropriate overalls for women. The work wear would be ordered within six weeks of feedback from women employees. A policy and procedure review would also be conducted in March 2018.