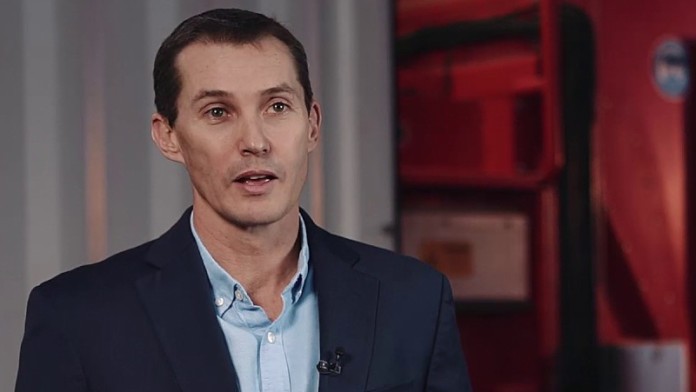 LUCARA Diamond Corporation outlined plans for a $195m underground extension of its Karowe diamond mine in Botswana following publication of a preliminary economic assessment which envisages total production of 2.72 million carats from 2026 when the current open-cast mine at Karowe is exhausted.
A pre feasibility study will now commence which has been pencilled in for publication in the second quarter of 2018.
Commenting in its third quarter results – in which production was lower but revenues were boosted by the sale of its fabulously rich Lesedi La Rona diamond – Lucara CEO, William Lamb said the underground development was "… a further indication of the potential longevity of the resource and cashflow generation at Karowe".
Some of the findings of the preliminary study are that the underground mine has after-tax undiscounted net cash flow of $820m, an after-tax net present value of $451m, and an internal rate of return of 38.9%. The resource still needs to be converted into a reserve, but Lamb signalled Lucara's hope that the high value nature of gems recovered from Karowe would be continued through the South Lobe region of the underground orebody.
The resource sits some 320 metres below surface and extends to a depth of 590 metres below surface. Most of the capital cost attributed to the project will be for the purchase of underground equipment, the underground mine development, and dewatering systems. The leasing of equipment will also be considered in the pre feasibility study.
Plans to process surface material from the open-pit will be delayed from 2026 to 2036 when the underground resource will be depleted. It will take five years to build the underground mine from investment approval. An updated resource estimate for the underground mine is expected in the fourth quarter of this year.
In terms of existing operations, Lucara had a mixed quarter. Revenue and earnings were buoyed by the eventual sale of its 1,111 carat Lesedi La Rona which was bought by specialist UK jeweller, Graff in September for $53m. But on the mining side, the introduction of a new contractor – Aveng Moolman – has yet to provide real dividends as ramp up of operations was slow.
The outcome is that Lucara will produce less diamonds from its Karowe opencast mine in its 2017 financial year resulting in a reduction in guided revenue to between $165m and $175m, excluding the sale of the Lesedi La Rona. This estimation also excludes the value of  south lobe diamonds sold in 2017. Lucara said these gem values had increased in price compared to each of the past four years.
"We are addressing issues with our mining contractor, improvements are being made and we expect the shortfall in recovered carats from the south lobe this year to contribute to future cash flows," said Lamb in a statement.
The sale of Lesedi La Rona boosted Lucara's cash position to $91.4m for a third quarter compared to $49.7m in the third quarter of the previous year and 2016 year-end cash of $53.3m. The cash was offset by capital expenditures of $20.3m and dividend payments of $7.7m or 2.5 Canadian cents per share. This brings the total dividend paid in 2017 to $21.9m, the company said.
With one quarter to go, year-to-date share earnings were $0.17 which compares to $0.16 cents per share at the same stage of the 2016 financial year.