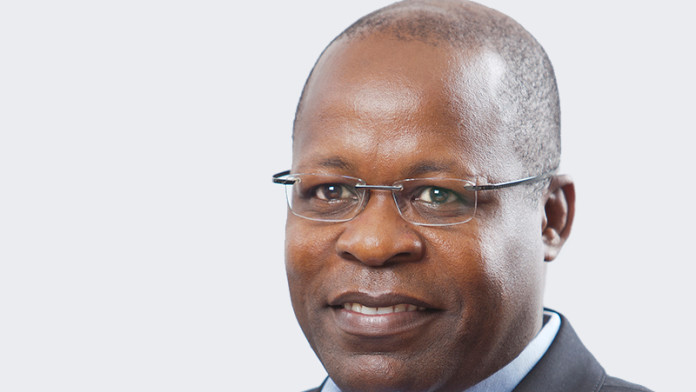 THE solvency of Lonmin has again been cast into the crucible after a non-cash impairment took the value of the business to $1.1bn – the minimum required by lenders who recently waived two covenant tests provided it left $200m in debt undrawn.
The upshot is that were the business value to fall below $1.1bn, lenders may call in loans which would lead to a funding crisis – a day of reckoning the group today said called for its "undivided attention".
In response to this risk, the group has gradually this year added more fundamental restructuring plans to its previous strategy to "pulling operational levers" to reduce costs. These include selling rights to its processing facilities, and shutting down unprofitable sections of its Rustenburg facilities.
So complex is this incomplete process, especially as it impacts the potential size of the impairment – which relates to the carrying value of the company – that it has delayed its full-year financial results announcement until it has clarity. The results were scheduled to take place on November 13.
As part of its cogitations, Lonmin could not rule out the possibility of having to refinance the business. Lonmin has raised $1.1bn in shareholder funds over the last five years in order to pay for capital expenditure and stay afloat.
This news has masked an otherwise strong fourth quarter performance where CEO, Ben Magara's hands-on approach to shaft operations is beginning to take hold.
Platinum sales of 706,030 ounces for the financial year ended-September was in excess of the 650,000 to 680,000 oz guided, although 4% lower than last year's number of 737,747 oz. Despite a shaky start in the first quarter, many of Lonmin's key operations recovered well. Tonnes mined at its Generation 2 shafts – K2, Saffy and Rowland – were all higher. On an annual basis, total tonnes mined was 8.2 million tonnes compared to 8.1 million tonnes.
But there were significant weaknesses too. The older, Generation 1 shafts creaked in parts while a Generation 2 shaft – the 4B produced 18% less tonnes in the quarter which Lonmin described as lacklustre. As it wasn't possible to allocate capital to the shaft ahead of its rival Generation 2 assets, 4B would be reclassified as a Generation 1 shaft which are not considered long-life or priority assets in terms of capital allocation.
However, Hossy shaft which was due to be closed at the end of year under review will be kept open for a further year depending on its performance. And the E3 shaft, by dint of the synergistic benefits it received from Lonmin's acquisition of Anglo American Platinum's shares in the Pandora Joint Venture, will be reclassified as a Generation 2 shaft as its ability to compete for capital improves.
It is also considering introducing funding partners for MK2 which, if developed, will extend the life of the Rowland shaft. This is an indication of the capital demands which Lonmin is juggling. Funding MK2 in such a way that it doesn't tax the group's balance sheet too greatly is a key focus of the operational review.
Another shaft, E2, would be put on care and maintenance in the first quarter of 2018 as Lonmin sought to separate the wheat from the chaff. Last month, Lonmin announced that some 1,000 jobs were at risk. Lonmin spokeswoman, Wendy Tlou, said the figure included contractors while up to 446 jobs permanent employees would be affected.
Lonmin cut about 6,860 jobs in its 2016 financial year taking down its full staff numbers to just over 33,000 souls. Then several months later it cut into its production target of about 700,000 ounces to about 650,000 to 680,000 oz for the 2017 financial year.
For the 2018 financial year, Lonmin guided to platinum sales of 650,000 to 680,000 oz while unit costs would remain under pressure at between R12,000 to R12,500 per PGM oz. However, capital expenditure would be increased from the R1.34bn in the year under review to 1.4bn to R1.5bn for each of the 2018, 2019 and 2020 financial years.
From a liquidity perspective, net cash improved again in the fourth quarter to $103m from the $86m in the June quarter and $75m net cash in the quarter before that. But Lonmin's position remains precarious.
"The objective of the operational review is to achieve a properly funded viable business plan based on potential disposal proceeds, new debt capital and the continuing support of existing lenders," said Lonmin. This would "… include obtaining their consents and waivers of any future potential covenant breaches and disposals under the operational review as required by the facilities agreements," the company said in notes to its fourth quarter numbers.