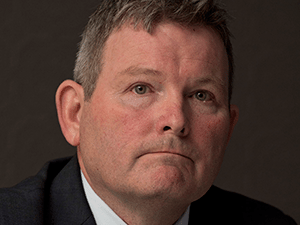 THE long-awaited turnaround in the platinum price – which has been depressed for nearly a decade – is getting closer, according to Northam Platinum CEO, Paul Dunne, who said he was "getting excited" by recent developments in the platinum markets.
Dunne has been consistently optimistic about the future of platinum in recent years and Northam has invested heavily in production expansions both through the organic growth of its existing operations as well as through merger and acquisition activity.
Speaking to financial media in Johannesburg today, Dunne repeated his optimistic assessment of platinum's future made in August – when Northam released its 2017 annual results – and added he was seeing real evidence of improvements taking place in the markets although he qualified this adding "… current market conditions will persist for a little bit longer".
Specifically, Dunne pointed to growing real – as opposed to investment – demand for platinum coming from China in particular as well as the rising prices of two of the three key platinum group metals (pgm) – palladium and rhodium.
"We have said for a number of years from various public platforms that you would see a phased recovery with palladium running first, then rhodium, and finally platinum. "Palladium has been off to the races over the past year and the rhodium price has now started to move in recent months rising around 50%."
Dunne said that those metals could not "run away together" and leave platinum behind because of the substitution linkage between them, but he added "… having said that, platinum is still limping along – for now".
Dunne said the demand fundamentals for platinum were slowly re-asserting themselves after a series of blows in the market caused by the hype surrounding battery-powered electric vehicles (EVs) and the "demonisation" of diesel engines.
"There's been a lot of hype around battery-powered EVs, but these will not replace the internal combustion engine for a number of reasons. Battery technology is not new and it has inherent limitations.
"Likewise, diesel is not going to go away while it seems fuel cells are finally finding a viable market in particular for commercial vehicles such as buses."
Turning to the supply side, Dunne repeated his assessment made in August that South African platinum production – which accounts for 80% of world supply – would fall below four million ounces for 2017 compared with peak output of 5.3 million oz in 2006.
Asked for his estimate on South African output in 2018, Dunne replied: "The country's production is still shrinking. You will see further production surprises".
He added that over the past decade the country's platinum producers had concentrated on mining their existing reserves and had not put sufficient investment into the development work needed to convert more of their resource base into mineable reserves because of financial constraints. "Many platinum companies cannot afford to pay for their own future," he said.