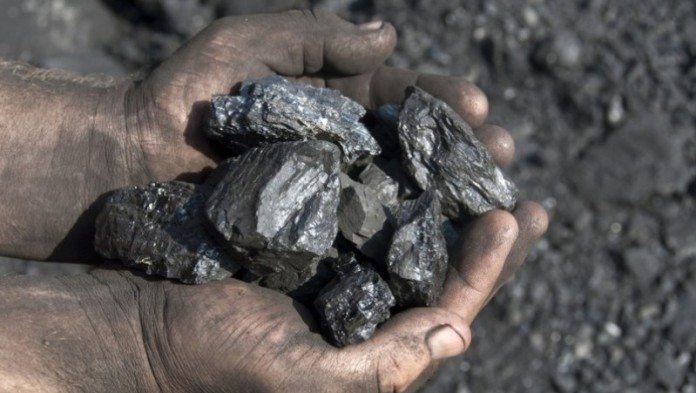 THE liquidity crisis at Eskom would have "a serious knock-on effect" on working capital inflows across South Africa's coal sector, although the major suppliers were financially robust enough to withstand the pressures.
This is according to senior bankers from two of the mining sector's major lenders. They both asked to be unnamed owing to the sensitive nature of the matter.
"Eskom has always had a very predictable payment cycle – like absolute clockwork – any change to that, just a few days or a week delay, for example, would have a significant knock-on effect on the working capital cycle across the whole coal industry," said one.
Said another: "As it is obviously considered 'too big to fail', there is the inherent expectation that the State will step in if things do get out of hand, but it probably does mean that there is a higher risk that 'short term' supplier payment issues could develop one day". South African coal mining companies including Glencore, South32 and Exxaro Resources supply about 120 million tonnes to the power utility annually.
Another supplier, Anglo American, said it was 'monitoring' the situation. "We take note of commentary in the media pointing to potential liquidity challenges at Eskom and will continue to carefully monitor any developments in this regard," said Ann Farndell, a spokeswoman for the UK-headquartered firm.
Glencore declined to comment.
"We haven't been warned by Eskom of non-payment or asked to consider delayed payment terms," said Waheed Sulaiman, CEO of Wescoal Holdings. "They are up to date on all payments to Wescoal."
Eskom spokesman Khulu Phasiwe told newswire Reuters earlier this week that: "We are not insolvent, but we are projecting that if we continue along with trajectory we might be in trouble". He added that Eskom needed to sort itself out "… and get our house in order so that when we go out to the market to raise money, these things do not become a hindrance".
Fin24, an online publication, and EE Publishers reported that Eskom's liquidity reserves were expected to fall to R1.2bn compared with a target liquidity of R20bn. In its annual results for the 2016/17 financial year, Eskom forecast a decline in cash and cash equivalents to R20.4bn, a deterioration of R8.6bn owing to a number of under-performing business units throughout the company.
"I guess we would not be too worried about the 'big boy' suppliers as they are financially robust enough if there would be, say, a temporary change in payment terms to create liquidity. If this would occur, the junior or small coal sector would run significantly more risk as they often would not have the financial flexibility to move from, say, 30 to 60 day payment terms," said a banker.
"Still with many of these operating in the empowerment space, my sense would be that these would be the last to be put on notice and that Eskom would ask the South32s and Glencores to take some of the strain initially," he said. Anecdotal evidence among junior coal suppliers to Eskom is that the utility is a good payer, he said. As for banks themselves, they are having more problems clearing credit committee hurdles ahead of financing Eskom.
"Due to the very poor headlines on Eskom around corporate governance over the past two years, combined with the actual financial ratios deteriorating, most banks are probably more concerned about their exposures to Eskom than in the past," the banker said. "We don't get automatic approval anymore for Eskom exposed credits, including renewables."