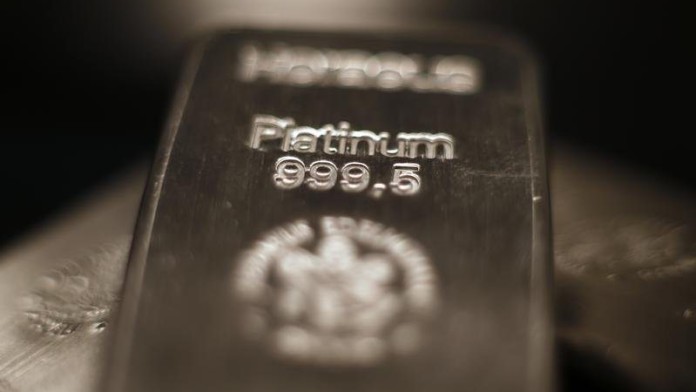 THE political crisis in Zimbabwe had almost no impact on the price performance of either platinum or palladium as production of the metals from the southern African country had not been disturbed by political events in the past, said Australian bank, Macquarie.
According to reports, the Zimbabwean military has control of the country, but it has stopped short of declaring a coup. President Robert Mugabe has held a meeting in his office with South African envoys, his own cabinet ministers, and Commander of the Zimbabwean Defence Forces, General Constantine Chiwenga.
"Platinum group metals (PGMs) are potentially affected as Zimbabwe accounts for a sizable 8% of platinum mine production, and is expected to account for a larger share in the future given a number of expansion plans," said Macquarie in a report dated November 16.
"But the market's insouciance makes sense – not only did the companies report no impact at the mine level, but even assuming the military intervention leads to a change of government it is not obvious if that would be positive or negative for PGM mining going forward," it said.
"The Mugabe-era has hardly been easy for the mining companies, but output has increased significantly," it said. The price of platinum is up about $4 per ounce as of November 14 and is currently trading at $935.27/oz whereas palladium – which has seen a meteoric 38% improvement since the beginning of the year – closed down $2/oz on November 16. It was last trading at $992.39/oz.
Goldman Sachs said that there could be an impact on the rhodium market as a result of the Zimbabwe crisis because it was a relatively small market, but it agreed that there were few risks to the platinum sector. "While Zimbabwe is a material player in the Pt/Pd [platinum, palladium] market, we highlight that any disruption to production would likely have to be protracted to materially impact prices," it said in a report dated November 15. Zimbabwe has an 5% share of the rhodium market and produces 6% of the world's palladium.
From an equities perspective, the impact was consequently expected to be minimal, although Goldman Sachs said that Impala Platinum might be the most exposed as it had the largest operations of its peers Sibanye-Stillwater and Anglo American Platinum in Zimbabwe. "While any disruptions would be negative for the shares of the companies, it is important to note that all three have bigger production bases elsewhere," it said. "Therefore any production losses in Zimbabwe would likely lead to an increase in PGM prices offsetting the losses for these companies."
Said Investec Securities: "Zimplats is a significant foreign currency earner for the Zimbabwean government – we expect it to remain unaffected unless the situation really spirals out of control. It also appears that the proposed interim government which includes Emmerson Mnangagwa [the former vice-president of Zimbabwean until his sacking by Mugabe this month] and the opposition party may be pro-business".