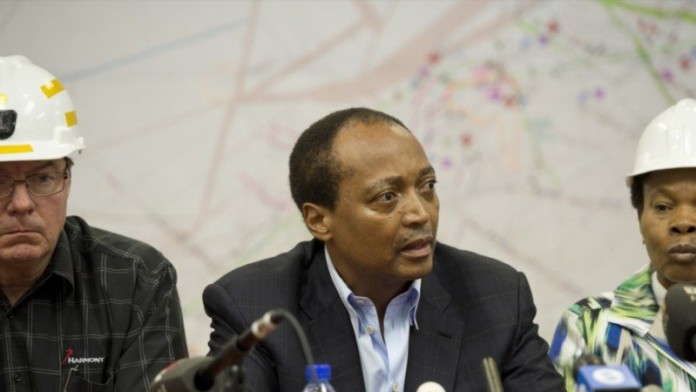 THIS month the High Court heard arguments from the Chamber of Mines and the Department of Mineral Resources (DMR) ahead of a declaratory order in respect of black economic empowerment (BEE). This follows an application brought to it by the Chamber of Mines which wants the court to decide whether historic empowerment deals can be recognised in perpetuity.
The hiistoric BEE deals in question are those in which the terms of the investment have ended allowing the empowerment partners to trade their shares. They would also be transactions which have collapsed and, therefore, no longer exist. The court had reserved judgement. It's unknown when it will judge, but it could be a few weeks.
The implications are massive. Having to vendor-finance another round of BEE deals will be to heap expense on insult given the way Government published a new Mining Charter in June which contained regulations the industry had neither seen, nor had time to discuss. (The validity of the Mining Charter also has its court date in December in front of a bench of High Court judges, but that's another matter.)
One of the many mining firms that will be hoping it isn't sent back to the drawing board on BEE is Glencore especially as its may have to restructure, or even cancel, a coal-related BEE deal with African Rainbow Minerals (ARM) that ARM is struggling to afford.
As with many BEE deals of its day – the transaction is roughly 10 years old – ARM was required to service interest and capital on the transaction through the proceeds of its stake; in this case, a 20.2% in Glencore's coal operations in South Africa and a 26% attributable interest in the Goedgevonden (GGV) mine held in ARM's Participating Coal Business (PCB).
"The biggest issue in the [ARM] coal division remains the servicing costs of the coal partner loans," said Leon Esterhuizen and Arnold Van Graan, analysts for Nedbank Securities. "The debt levels have continued to increase as interest was rolled up. As a result, the serving cost of the loans continues to rise, to the point where most of ARMCoal's attributable free cash flow goes towards debt servicing.
"ARM is thus seeing no real cash flow benefits from these assets. ARM and Glencore are in discussions around the possible restructuring of these loans in order to improve ARM's share of the cash flows," they said.
Glencore spokesman Charles Watenphul confirmed discussions were underway to potentially restructure the loan. "However, it's too early to speculate on how that is going to work out," he said. ARM had not responded to inquiries at the time of writing.
For Esterhuizen and Van Graan, restructuring its coal BEE is just the thin end of the wedge. They believe ARM has been under-performing for a number of years because of its long-standing modus operandi of exploiting its credentials as a black controlled company, with 41.5% of the company owned by African Rainbow Mining & Investments, controlled by executive chairman, Patrice Motsepe.
In so doing, ARM often comes into business as a joint venture partner which is a mistake, the analysts say, because capital decisions are often made by the other, controlling shareholder. "We believe that ARM needs to be more than just the BEE credits that it brings to deals; instead, it needs to become a credible growing, capital-returning, sustainable diversified mining business," they say.
In addition to restructuring the coal BEE with Glencore, Nedbank Securities believes ARM should consider realising value from its 15% stake in Harmony Gold which dates from 2005 when ARMGold, which was then Motsepe's vehicle, merged with Harmony Gold.
In the past, the call has been for Harmony to simply sell its stake in Harmony. An alternate view, however, is that with the development of Harmony's 50% stake in the Wafi-Golpu copper/gold mine, it could flip up its shares in its platinum assets to Harmony, thus diversifying the gold firm's revenue stream, whilst simultaneously winning some exposure to the copper credits in Wafi-Golpu.