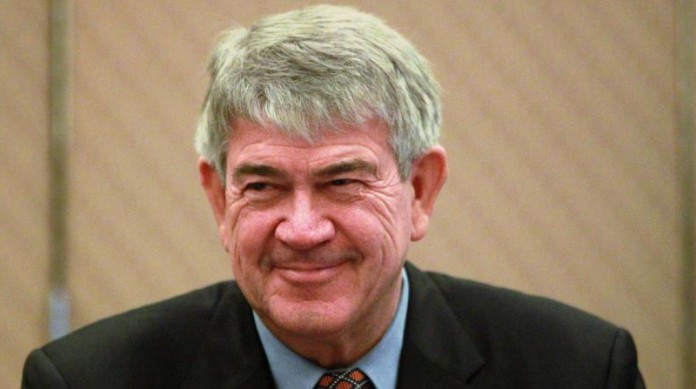 THE departure of Palllinghurst Resources executive director and COO, Priyank Thapliyal, for Jupiter Mines where he will be CEO was "rational on all fronts" as the group sought to reduce its overhead costs, said Arne Frandsen, CEO of the Johannesburg-listed mining firm.
Thapliyal, who has been at Pallinghurst since formation in 2007, would take up his responsibilities immediately, leaving Pallinghurst's remaining directors – chief investment officer Sean Gilbertson, his father and Pallinghurst chairman, Brian, the finance director Andrew Willis and Frandsen – to absorb his duties.
"We have almost finished the restructuring after the Gemfields acquisition, and have determined that the right thing is to have Priyank working exclusively for Jupiter, as that company formulates its future strategy," said Frandsen in an e-mailed response to Miningmx questions.
"Also, for PRL [Pallinghurst], it makes sure we are not too 'top heavy'. Whilst important and valuable, Jupiter is 'only' an 18.4% minority investment for Pallinghurst, so Priyank moving full time into Jupiter is rational on all fronts."
It's through its stake in Jupiter Mines that Pallinghurst has exposure to Tshipi é Ntle Manganese Mining (Tshipi), a manganese miner operating in South Africa's Northern Cape province. Tshipi has been Pallinghurst's best performing asset: of R1.5bn in dividends Tshipi booked in the past 12 months, Pallinghurst has taken home income of R144m ($10m).
Pallinghurst said on September 26 that it had hired Bank of America Merrill Lynch to advise it on its options in respect of its Tshipi investment. It is thought the group may be considering exiting its investment either through a listing of the company, or a trade sale.
Tshipi sold 2.3 million tonnes (Mt) of manganese ore in its financial year to 28 February 2017 – a 53% increase over the previous financial year – and has targeted three million tonnes in production for the current year.
2017 has been a transformational year for Pallinghurst Resources. It has changed its focus from an investment to an operating company. As part of that restructure it bought out minority shareholders in Gemfields – a process that was opposed by Gemfields management and some shareholders – but which was subsequently successful. Gemfields was delisted from the London Stock Exchange.
Providing an update on Gemfields' latest auction, Pallinghurst said the subsidiary had generated $55m from ruby sales totaling 605,000 carats our of 683,000 carats for an average realised price of $90.71 per carat. "This is a strong auction update from Gemfields with a value per carat reflecting the higher quality nature of the stones offered at auction," said Investec Securities in a note.
Shares in Palllinghurst Resources have been under pressure over the last three months having traded down about 16% to its current value of R249/share valuing the company at R3.4bn on the Johannesburg Stock Exchange.