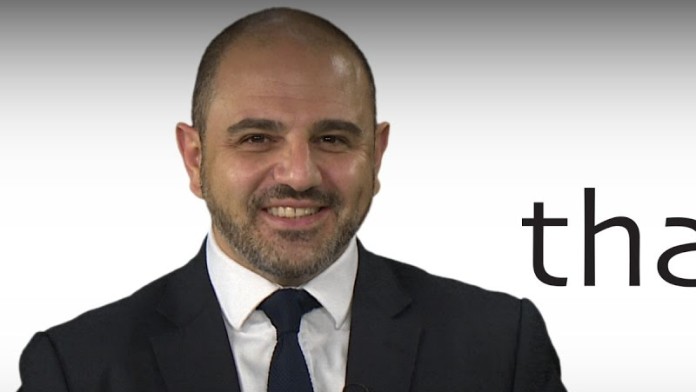 PLANS by Tharisa to expand chrome production to two million tonnes annually would not compromise the sustainability of the firm's recently upgraded dividend policy, nor its medium-term ambition to diversify its commodity and geographic mix.
"We are actively pursuing growth and diversity," said Phoevos Pouroulis, CEO of Tharisa which yesterday (November 30) turned in a powerful showing for the 2017 financial year of 22 US cents per share – an increase of 266.7% year-on-year. The company, which also intends to increase its platinum group metal (PGM) production, improved its payout policy.
In future, it would add an interim dividend to its current final dividend undertaking – only introduced last year – and would pay out at least 15% of consolidated net profit after tax. The final dividend announced on November 30 was five US cents per share – an increase on the debut single cent per share it paid for the 2016 financial year.
The improved payout ratio, the focus on increasing existing productive capacity, and ultimately the drive towards both commodity diversity and expansion into other geographies, represents a coming of age for a company that had a relatively inauspicious debut in Johannesburg.
In its April 2014 Johannesburg listing, the company reduced its debut price to R38/share from R42.70/share and in raising R500m, achieved only half of its original capital target. Clearly, there's tons of work to do, but the signs are promising. Earlier this year, the company got close to its original listed value, and is now trading at just over R18/share, despite a poor platinum price. Tharisa first marketed itself as a PGM play.
Commenting on the the group's growth plans, Pouroulis said the company's challenge was that it already had a high margin business. "This limits the universe of opportunities," he said in an interview with Miningmx. Nonetheless, the company was partial to potential acquisitions in minerals that supply the electric vehicle market that might be available in Africa, provided they were in the same time zone at its current North West province mine.
In terms of the expansion of the firm's existing chrome and PGM production, Tharisa wants to upgrade the PGM flotation facilities, the UG1 plant to mine outcropping UG1 ore on the western side of the Tharisa mine, and to build out 'Vulcan' – a process facility capable of treating tailings producing "material amounts of concentrate".
One unanswered question, however, is the capital this will require. Mike Jones, Tharisa's CFO, is promising a detailed statement in the new year. "In terms of capex estimates, we will give those at the (2018) half-year point. We think these projects will have payback of about 12 months within one another," he said. Commissioning of all three projects has been identified for no later than 2020.
Lifting units will lower operating costs, but the market also has to cooperate. Pouroulis thinks there's sufficient market support to keep chrome at an average $200 per tonne – enough to provide margin, but not enough to incentivise new production. From a demand perspective, he is heartened by evidence of ferrochrome plant commissioning in China as well as Indonesia. "Certainly, there is strong demand into next year," he said.
There's also upside should the platinum price revive in the next two to three years as some analysts think may happen, especially if the World Platinum Investment Council has correctly forecast a deficit in 2018 of 250,000 ounces. The price of palladium and – more recently – rhodium has improved but platinum looks stubbornly capped below $1,000/oz.
"Currently, our platinum production has a negative cost at some -$290/oz. PGM production is about 35% of company revenue ex-mine gate of which 55% is platinum production," said Pouroulis. "So that is 20% of revenue."
Said Nedbank Securities in a recent report: "The specific strong performance of rhodium and palladium were seen as catalysts for a potentially stronger performance in platinum, and in the shares of the PGM producers".