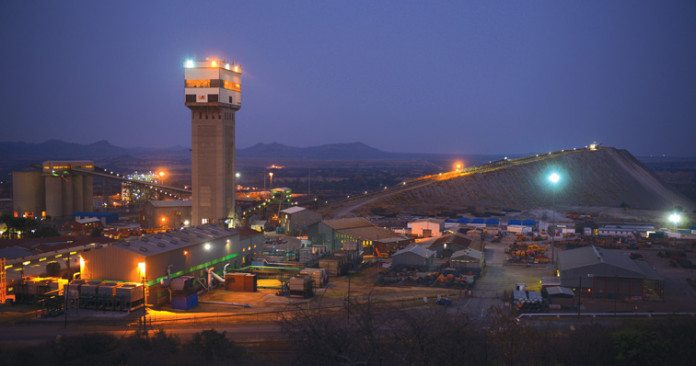 THE gossamer-like nature of Lonmin's connection with solvency was made plain again today after the platinum group metals (PGMs) company confirmed that its restructuring plans would have placed it in default of lender covenants.
And without restructuring, the company would continue to fail in the long-term which makes the proposed all-share takeover by Sibanye-Stillwater, launched last year, something of a necessity.
"As part of the company's finalisation of its full-year accounts, the determination of the non-cash impairment of the carrying value of the group's assets for the year ended September 30 is substantially complete," Lonmin said in a statement in relation to the restructuring plans it has been studying.
It added that the effect of the restructuring would be to "… reduce the group's consolidated tangible net worth significantly below the $1.1bn minimum required under the debt covenants". As a result, the group had been able to extract a waiver of the shortfall in order to avoid default. The waiver is until February 28 2019.
In the event of a lender covenant default, Lonmin's only other option would have been to launch its fourth rights issue eight years during which time it has raised a total of $1.7bn.
Sibanye-Stillwater's offer, made public on December 14, valued Lonmin at about £285m which then represented a premium of about 57% on the closing Lonmin price of 63.8 pence on December 13 and a 41% premium to the 30-day trading volume weighted average price per Lonmin share of 71.1p for the period ended December 13.
Whilst shareholders from both companies clearly recognise the value and sense of the offer, the transaction nonetheless may not attract the support of other stakeholders in the form of unions or, indeed, South Africa's Department of Mineral Resources (DMR), with which Sibanye-Stillwater has a less than rosy relationship.
One of the key conditions precedent of the transaction was that there must be "… no cancellation of any prospecting or mining right held by Lonmin, pursuant to Section 47 of the Minerals and Petroleum Resources Development Act having a material adverse effect", according to Sibanye-Stillwater in December.
The Association of Mineworkers & Construction Union (AMCU) has opposed the transaction however as it anticipates the loss of 12,600 workers over three years out of its total current workforce of 32,500. "This will come on top of the 1,100 jobs that are currently being shed at Lonmin," said Joseph Mathunjwa, president of AMCU, last year.
"As AMCU we shall treat this matter with the great urgency it deserves. We are going to consult our members and consider all options available to us including mass action backed up by all conceivable legal avenues to defend our members," said Mathunjwa.